4J Indoor Season – enter now as events start to fill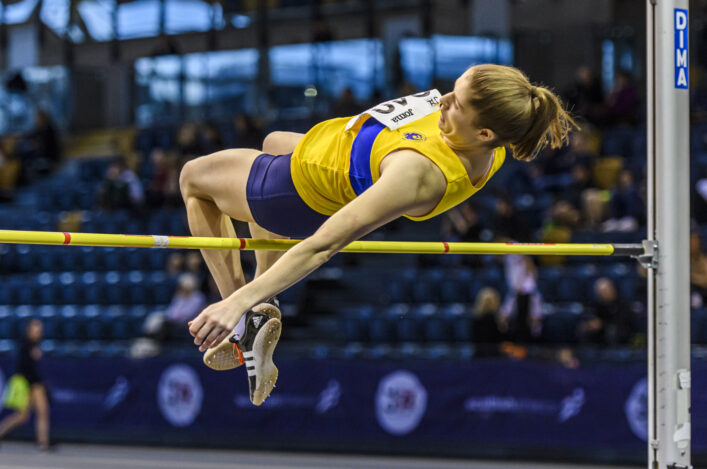 Nikki Manson in action at the Emirates in the 2020 Indoor Season (photo by Bobby Gavin)
The 4J Studios Indoor Season is coming up fast and already we've received hundreds of entries keen to compete at the Emirates Arena early in 2022.
scottishathletics members had priority for the available places for all events during November and now those are open to others (English and Irish visitors etc).
With overall numbers in the venue restricted due to Covid-19 risk assessments, please be aware that some disciplines in some of the events are full (like the National Open).
The 4J Scottish Seniors and U17 Champs are happening at the Emirates Arena on Saturday 22 January and we're looking forward to an exciting day of indoor action.
Four weeks later, in February, we host the 4J Indoor Age Group Champs over two days.
The programme for the U20 Champs is split over Saturday 19 February and Sunday 20 February. On the Saturday, we host the U15 Champs and on Sunday it is the turn of the U13s.
Entries are being taken online for those events via the links below . . .
4J Seniors and U17 Champs
Entries close Thursday 6 January
+++
4J SUPERteams
Entries close Thursday 6 January
*SUPERteams – clubs can enter one team per age group/gender initially. Requests for additional teams will be added to the waiting list.
(This is to allow as many clubs as possible to be represented whilst numbers within the venue are restricted).
+++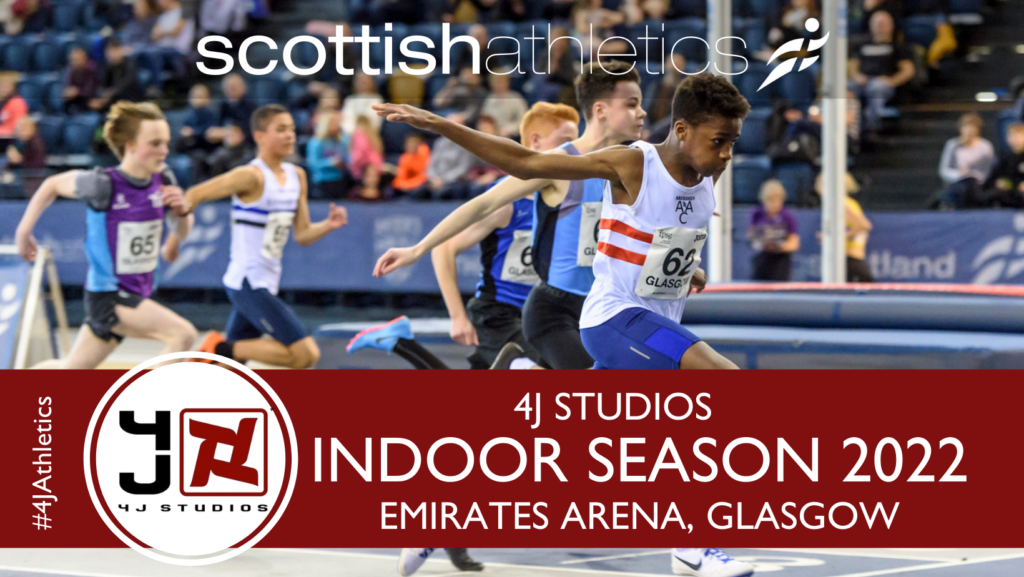 4J Studios U15 Scottish Indoor Champs
Entries close Thursday 3 February
+++
4J Studios U13 Scottish Indoor Champs
Entries close Thursday 3 February
+++
4J Studios U20 Scottish Indoor Champs
Saturday 19 February and Sunday 20 February
Entries close Thursday 3 February
+++
Tags: 4J Indoor Season