Wheelchair racer Callum starts to get back on track after surgery . . .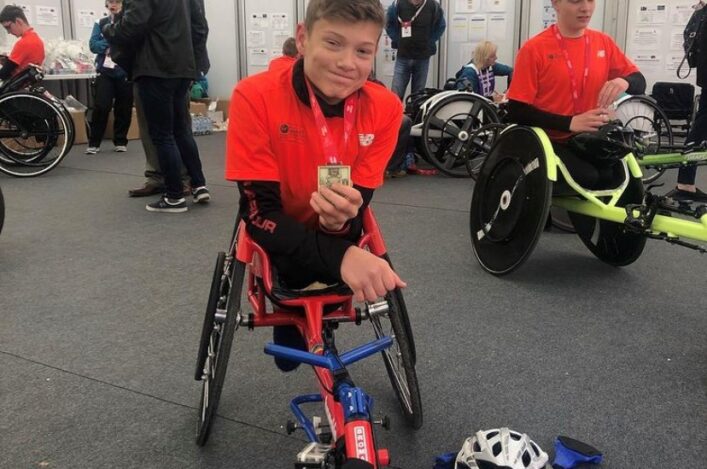 Our #Parafocus series of articles
Callum Sloan is a T53 wheelchair athlete from Dunfermline in Fife who is now firmly back on the road to recovery after recent spinal surgery.
The Fifer, now 17, received his first racing chair when he was nine years old and began training through Disability Sport Fife with guidance from coach Pamela Robson at Pitreavie.
At one stage Callum was the only wheelchair athlete in Fife but before long he was training within a team of up to six wheelchair athletes.
Initial input and masterclass sessions from successful wheelchair athletes such Sammi Kinghorn and Meggan Dawson-Farrell, who both represented Scotland at Hampden during Glasgow 2014, helped give Callum the impetus to develop and progress in wheelchair racer.
'Callum is a developing athlete who competes regularly (pre-Covid and when restrictions allow) at various distances from 100m upwards,' said Pamela, who is also our National Disability Pathway Officer.
'His biggest achievement to date is the Virgin London Mini Marathon, which is held prior to the marathon on the last three miles of the course. Callum first competed in 2015, when he was only 11 and is still the only Fife athlete to have completed it.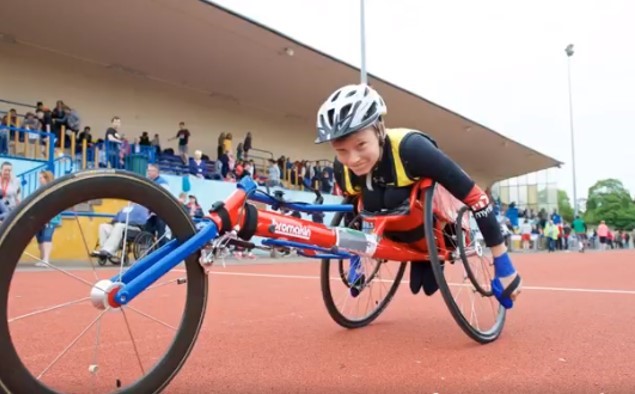 'He competed in this even each year and his times significantly improved year-on-year (2019 – 18:26). Other memorable races include Vitality Westminster Mile (6:17), Roon the Toon 10k (47:36) and Muller Para Track Grand Prix (Kirkby).
'Callum has been part of the Scottish Disability Sport Young Start Programme, where he has been a peer mentor to children with disabilities. He now has his own UKA Assistant Athletics coach qualification as a further example of his love for the sport.'
Unfortunately, Callum's athletic career has been put on hold for the past year after needing major spinal surgery.
After a very difficult year of rest, recovery and rehab, Callum is now improving and looking forward to getting back to training in the not-too-distant future.
'There's still a long road ahead of him to get back to the level of fitness and athletic ability he had prior to his surgery but he's making progress,' said Pamela.
'I've absolutely no doubt Callum's characteristic determination and focus will keep driving him forward in Para athletics.'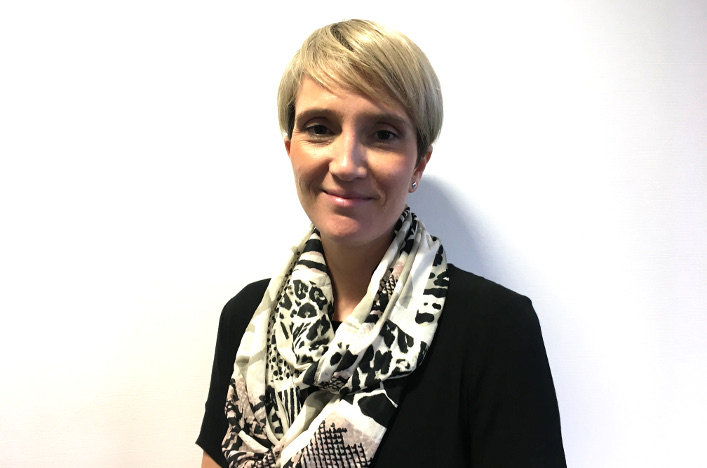 Pamela Robson – Callum Sloan's coach and also our National Disability Pathway Officer
Tags: #Parafocus, Callum Sloan, Pamela Robson, Para athletics