All set for virtual Annual General Meeting on Saturday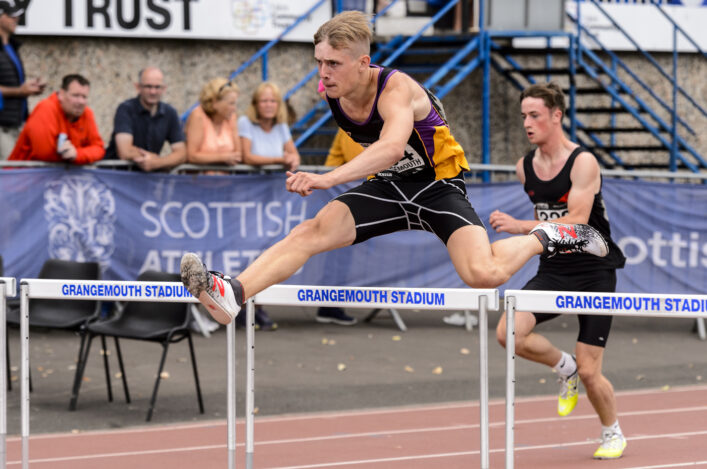 The scottishathletics Annual General Meeting is coming up on Saturday morning – via an online meeting.
Due to Covid-19 restrictions on indoor gatherings, we decided some time ago to create our first-ever virtual AGM from 10am on Saturday (26 September).
Clubs have been asked to nominate representatives to attend and we are taking those names up until noon on Friday. We will then email a Zoom link invitation.
To sign-up we need name, email address and club/associate/school you are representing if you want to be added to the list of attendees.
Please email francesca.snitjer@scottishathletics.org.uk
*Please note that the representative attending the AGM, for voting purposes, attendee must be the same as the name authorised to vote on the signed Mandate.
*Only club delegates whose names are on the list will be admitted to the meeting.
*Please can you ensure that the name on your Zoom account matches the name you registered with, so you are easily identifiable. Delegates will be removed from the waiting room if they cannot be identified or have not registered in advance.
You can change your profile name through your settings. It would also be extremely helpful if you could add in the name of your club/associate/school to your profile name, if applicable: for example John Smith (Athletics AC)
Proxy Votes
The procedure for proxy votes is contained within the Articles of Association 5.2 to 5.5.
Unfortunately this year, we are unable to process proxies sent by post or hand delivered to the Company: instead we can only accept proxies emailed to francesca.snitjer@scottishathletics.org.uk
A Club or Association wishing to use their proxy votes must register their proxy voting form with us by 12 noon on Friday.
This registration with us is required irrespective of whether the Chair of the meeting or another person is being mandated to hold the proxy form.
This information will then be recorded and the appropriate voting paper will be given to properly mandated representatives at the AGM on Saturday.
Any proxy votes which are not registered through this process will be deemed ineligible at the AGM.
Scottish Athletics AGM 26.09.20
To assist all delegates, please find above a video link outlining the technical procedures for the AGM.
We suggest that you watch this short video before attending. If you have any questions on the procedures, then please contact Fran Snitjer by noon on Friday. Or check the pdf document above.
Finally, all mandated delegates will receive notification of the number of votes they will hold by noon on Friday 25 September.
Thanks for your support.

Tags: AGM, Annual General Meeting