French connection: Jemma and Laura win again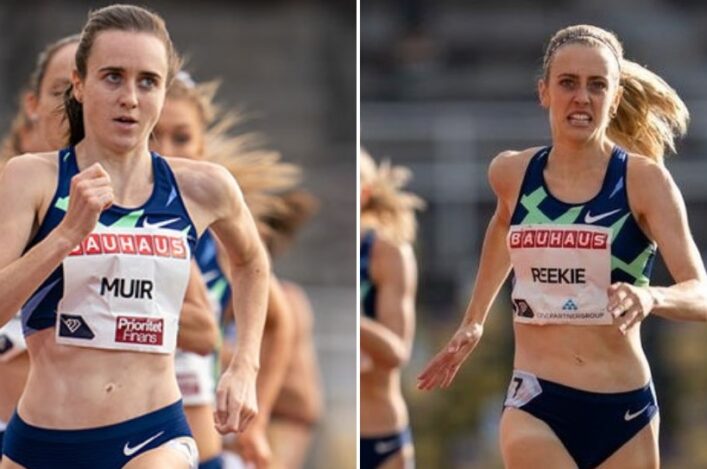 Photos via Chris Cooper
Jemma Reekie continued her remarkable European winning streak with another victory in the south of France on Thursday evening.
And Laura Muir made it a double for coach Andy Young by also coming home ahead of the field in her latest outing over 800m in Marseille.
Both came up with meeting record performances for this particular Marseille event- even though both are well capable of running fasters times than these.
With solid performances from Guy Learmonth, third in his 800m race, and fourth for Eilish McColgan in the 1500m race won by Jemma, it was another good night for Scottish athletes.
So the overall collective performance read 1,1,3,4 in terms of places in another decent level European event and there's no argument that we shouldn't be blasé or complacent about this kind of success  – or indeed the regularity.
Reekie for her part is sweeping through Europe in imperious form.
That is five wins in six races with the field headed in Italy, Sweden in the Diamond League, Poland (twice) and now in France.
Jemma closed out a strong last lap to win in 4:02.20 with Eilish coming home in fourth place in 4:05.59.
A couple of hours later and her training partner and mentor, Muir, dominated the 800m field to win in 2:00.16 with the victory margin around 1.4 seconds from Swiss athlete, Lore Hoffmann.
Guy Learmonth was third in his 800m race in Marseille in 1:46.57.
Well done to these athletes and their coaches.
Tags: Andy Young, Eilish McColgan, Guy Learmonth, Jemma Reekie, Laura Muir