New rules on shoes; Masters International XC called off; Performances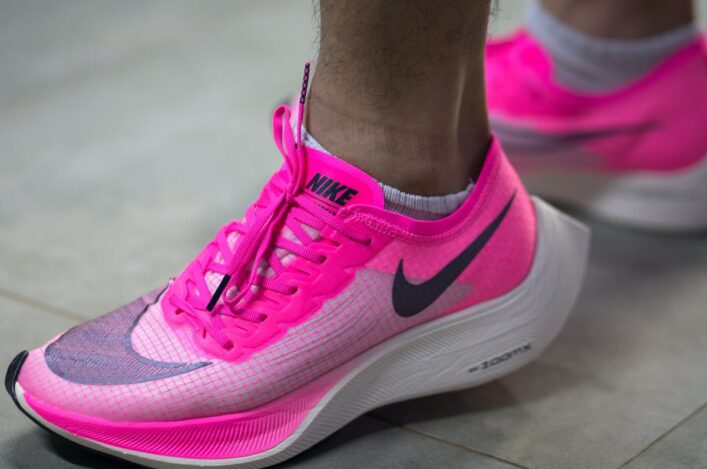 UK Athletics Rules of Competition
scottishathletics are keen to confirm that we have adopted new rules around athletics shoes – following rule changes globally.
UK Athletics have updated their rules of competition to immediately adopt the World Athletics Rules for Shoes and we will enforce these regulations for licensed events.
For events not hosted by scottishathletics, it is the Event Organisers responsibility to ensure the event adheres to UKA Rules as per the terms of the licence.
There is a lot of specific detail available via the download document here:
https://www.uka.org.uk/EasysiteWeb/getresource.axd?AssetID=176641&type=full&servicetype=Attachment
World Athletics say these amendments, approved by the World Athletics Council and introduced with immediate effect, are based on significant ongoing discussions with the Working Group on Athletic Shoes, established this year, and with shoe manufacturers like Nike.
They include changes to the maximum height of spiked shoes for track and field events and the establishment of an 'Athletic Shoe Availability Scheme' for unsponsored elite athletes. The maximum height for road shoes (40mm) remains unchanged.
scottishathletics will be applying these rules and Officials and volunteers will apply them at the likes of the Monument Mile Classic event in Stirling on September 18.
+++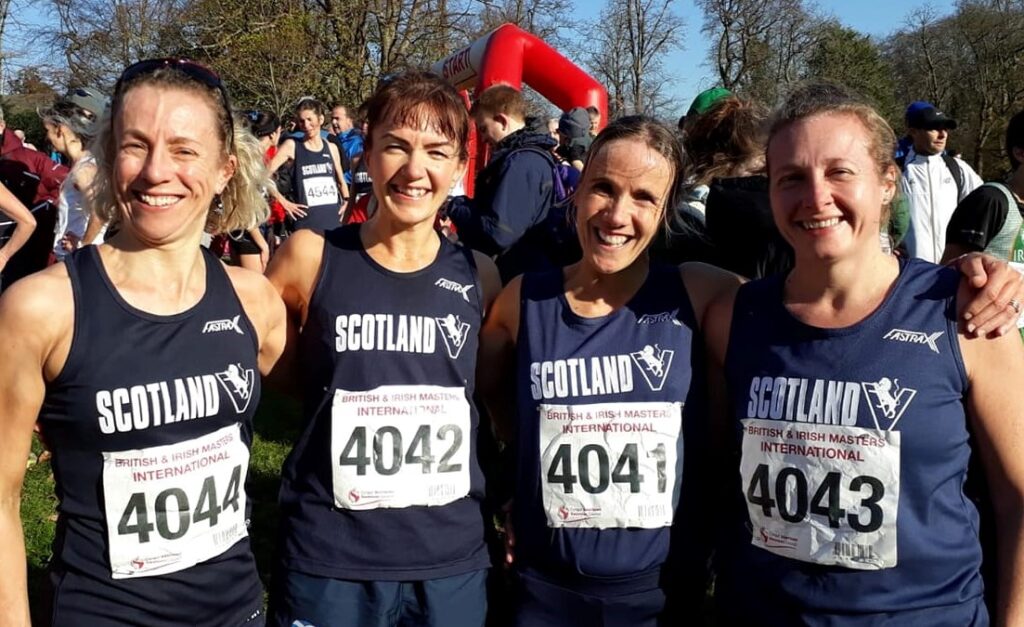 Scotland V40 women at the British and Irish Masters XC event last year
The British and Irish Masters XC event, which usually takes place every year, has been cancelled for Nvoember 2020 – with a trip to Ireland pushed back by 12 months,
Here's the announcement from the Scottish Veteran Harriers Club, who organise the Scotland teams for these events.
'We have now received the unfortunate news that this year's International XC has been cancelled due to the Covid 19 restrictions in Ireland.
'The latest Government guidelines for Ireland is that they are allowed to host outdoor events but with a maximum number of 200 and indoor events capped at 50.
'All nations have agreed that Ireland be the hosts in 2021 rather than ourselves but we will still be playing host to the event in 2022. The date for next year in Ireland is November 13.'
+++
Joe Ewing claimed a fine PB in the 800m when racing in Dortmund last weekend.
The Edinburgh AC athlete, who is coached by Carol Sharp, made a big step forward with a run of 1:49.70.
And Sol Sweeney, who is coached by Andy Young, recorded 13:54.52 to move to the top of the Scottish rankings in the men's 5000m for 2020 and fourth in the GB rankings.
Grant Plenderleith opened his season with a 400m run at 47.47 at Nuneaton.
There were also a number of Scots competing at Loughborough including Michael Olsen, Krishawn Aiken, Kirsty Law, Kelsey Stewart and Anna Nelson. Details on here on the scotstats.net website Results section.
+++
Tags: British and Irish Masters XC International, Masters XC, Rules, Shoes, UK Athletics