Sasha lands Munros 24-Hour Record; WMRA cancel Youth Cup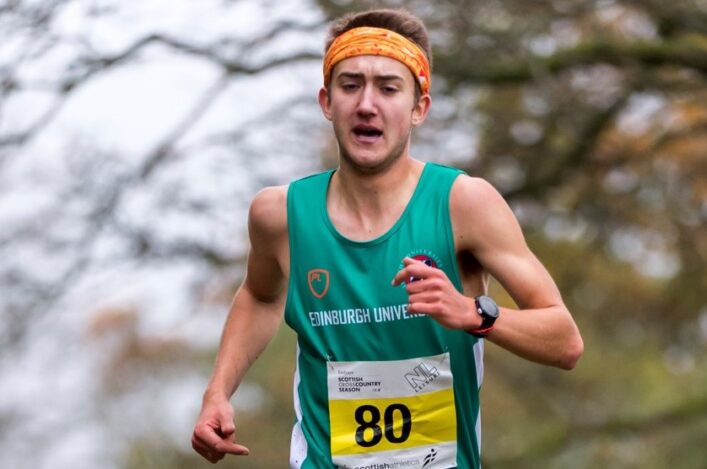 Sasha Chepelin – broke the Munros 24-Hour Record held by Jim Mann as he scaled 32 summits (photo by Bobby Gavin)
It is not too often we dip into the world of ultra hill running but delighted to make an exception for an exceptional performance by Sasha Chepelin.
Few events can demonstrate the wide spectrum that is athletics in Scotland with a Munros 24-Hour Challenge as far removed from technical disciplines like hurdles and jumps than is possible to imagine. A Munro is a mountain in Scotland over 3000 feet.
But what an awesome display by Sasha, a Scotland junior hill runner at one stage and also involved in orienteering, as he scaled no fewer than 32 Munros inside the time frame – making it in 23 hours and 10 minutes.
Jim Mann had held the existing Munros 24-Hour record with 30 summits scaled inside the period and we understand the rules are such at so long as the start-finish point is the same, runners can start where they wish.
Thanks to the likes of Ally Beaven and Jacob Adkin for flagging up Sasha's achievement on Twitter and helping alert us. Thanks, also, to Angela Mudge.
+++
Cancelled: WMRA announcement on International Youth Cup
The World Mountain Running Association (WMRA) have cancelled the International Youth Cup for U18 athletes later this year.
Ambleside in the Lake District had been due to stage the event in October but the local organisers do not feel they can make the necessary arrangements to meet Covid-19 restrictions.
It means of course there will be no Scotland selections for that event – but the good news for our young hill runners is that the Cademuir Rollercoaster in Peebles is still taking place.
Saturday 15 August is the date for races in the U18 and U15 categories and entries are open here
Cademuir Rollercoaster entry page (Entries close on Thursday 13 August)
+++
From hill running to ultra running again and Scotland international Sophie Mullins joined James Stewart and Joasia Zakrzewski in delivering a fine performance following lockdown the training.
The Fife athlete took on the Union Canal 52k route across central Scotland and came up with the Fastest Known Time in the women's division after initially hoping to break the men's FKT.
Well done to Sophie and her support team.
WANT TO READ MORE ULTRA RUNNING?
Interview with Joasia Zakrzewski in the Herald
+++
Tags: Cademuir Rollercoaster, hill running, International Youth Cup, Sasha Chepelin, Sophie Mullins, Ultra running, WMRA International Youth Cup