15-Minute Virtual Challenge brings in over 1100 solo runs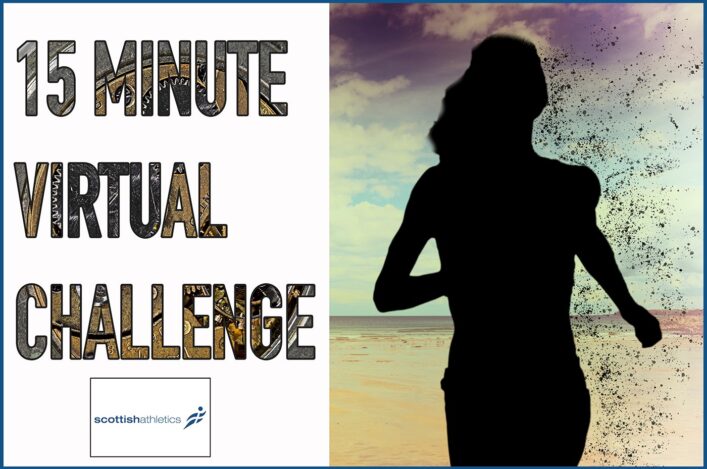 Image created by Bobby Gavin
Distance Challenge 1 Full Results
From London and Leeds to Lerwick. From the Western Isles to the Netherlands. From Gala to Glasgow.
The latest scottishathletics Virtual Challenge asked athletes to run for 15 minutes and record their distance – and what a response that prompted from the endurance community in Scotland!
We're absolutely delighted to confirm that well over 1100 athletes at various ages and stages undertook their solo runs and submitted distances both on mainland Scotland, our island athletics communities and beyond these shores, too.
The Virtual Challenges are geared to be both fun and semi-competitive and that's why we've introduced some rules as well as the obvious Government guidelines on social distancing and so on.
It is not possible to replicated 'championship conditions' when every runner is clearly using a different course but we are very keen to try and help folk keep fit and maintain focus.
At this juncture please can we say a big thank-you to a 15-strong team of scottishathletics Endurance Officials who, led by our Events team, have scrutinised over 1100 performances.
The download here has a whole range of the different categories:
Distance Challenge 1 Full Results
It's great to see our Virtual Challenges are reaching beyond Scottish borders with runs in locations like Holland and the Czech Republic, by Cameron Milne of Central AC and Moira Stewart of Cambuslang respectively, as well as a number in England.
In fact, our two individual 'winners' both did their runs down south with Fife AC's Steph Pennycook reaching 4.56k in Leeds and Edinburgh AC's Andy Fyfe in Battersea Park as he broke the 5k barrier with 5.04k.
We had Senior Women in the top 20 competing in Orkney and Shetland via the performances of Anna Tait and Katie Bristow respectively and there were wheelchair performances from Sean Frame (6.63k) and Kyle Brotherton (6.31k), too.
GB and Scotland international 400m runner Grant Plenderleith did more than ten times his usual competitive distance to record 4.27k while former high jumper Jayne Nisbet pulls on her running shoes these days and came up with 3.72k.
The overall club categories were keenly contested and when the distances had been tallied it was Bellahouston Road Runners, with 259.16k, who came out on top from Harmeny AC and Corstorphine AAC.
We make it that 68 different clubs were represented in the overall section which spanned everyone from U13 right through to Masters.
At U15 and U13, the top of the table position belongs to Stornoway RAC who reached 91.08k in the Western Isles to win from Harmeny AC and Giffnock North AC. In this category, it was great to see 44 clubs taking part.
All the team event results are listed in the downloads with Cambuslang Harriers  topping the Senior team event table from Fife AC and Edinburgh AC. And Edinburgh AC took the Masters team overall table from PH Racing and Cambuslang.
Thanks very much indeed to all those who are supporting the scottishathletics Virtual Challenges.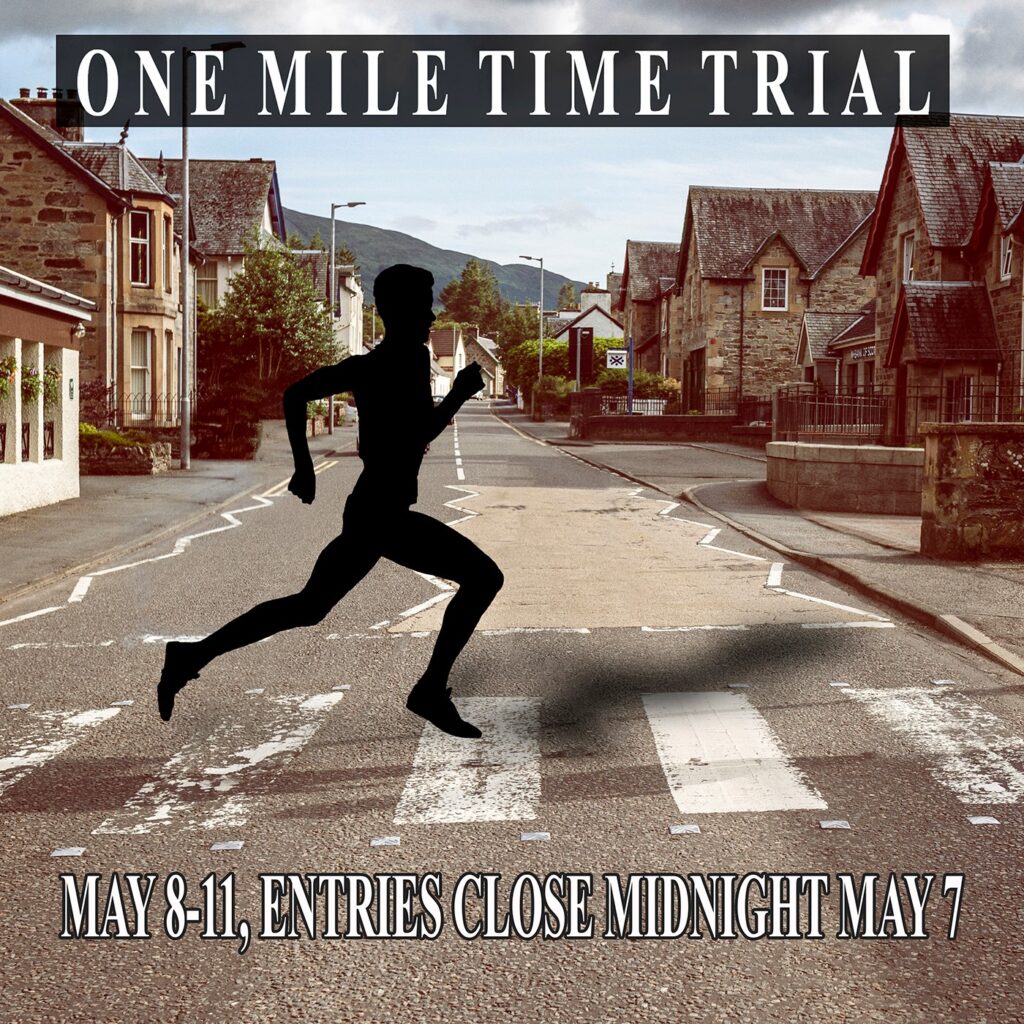 Image created by Bobby Gavin
*Coming up next in the scottishathletics Virtual Challenges is our 1-Mile Time Trial over the weekend of May 8-11.
We will have more details on here in a couple of days but, in the meantime, you can study the information on the Event Section page and use the entry link:
Enter here for 1-Mile Time Trial
Entries close at midnight on Thursday 7 May
Tags: Andy Fyfe, Grant Plenderleith, Jayne Nisbet, Steph Pennycook, Virtual Challenges