ENTER NOW Tru Wealth Scottish 5k Champs at Silverknowes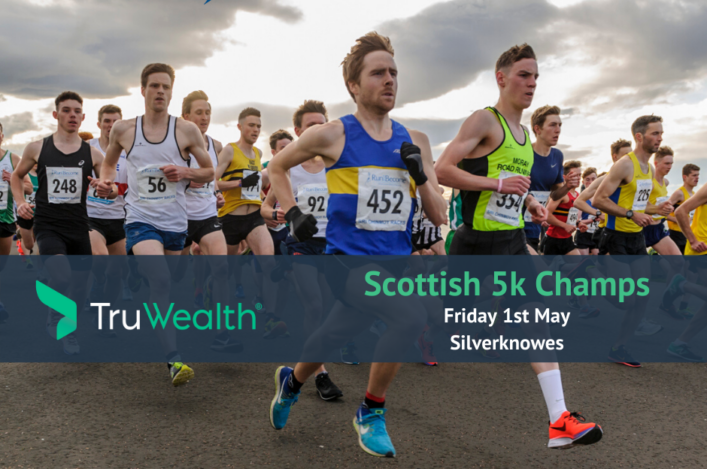 Entries are now open for one of the key events of the road running season – the Tru Wealth Scottish 5k Champs.
The championships are staged in the Run and Become Sri Chinmoy 5k road race at Silverknowes in Edinburgh and will take place on Friday 1 May.
This event has become so fast and so popular that it has the reputation as one of the best-depth race in the UK for the 5k distance.
For the first time, the Silverknowes fields will be split into separate men's and women's races with Tru Wealth Scottish 5k championship medals up for grabs for individuals and teams.
A rise in entry numbers and the thus heavily populated start-line at Silverknowes has created issues in recent years and the Road Running and Cross Country Commission, as well as race organisers Run and Become Sri Chinmoy, feel separate races is now a best practice approach.
Kris Jones of Dundee Hawkhill and Morag Millar of Central AC won the golds last year – with Morag setting a new Course Record.
Entries are open online here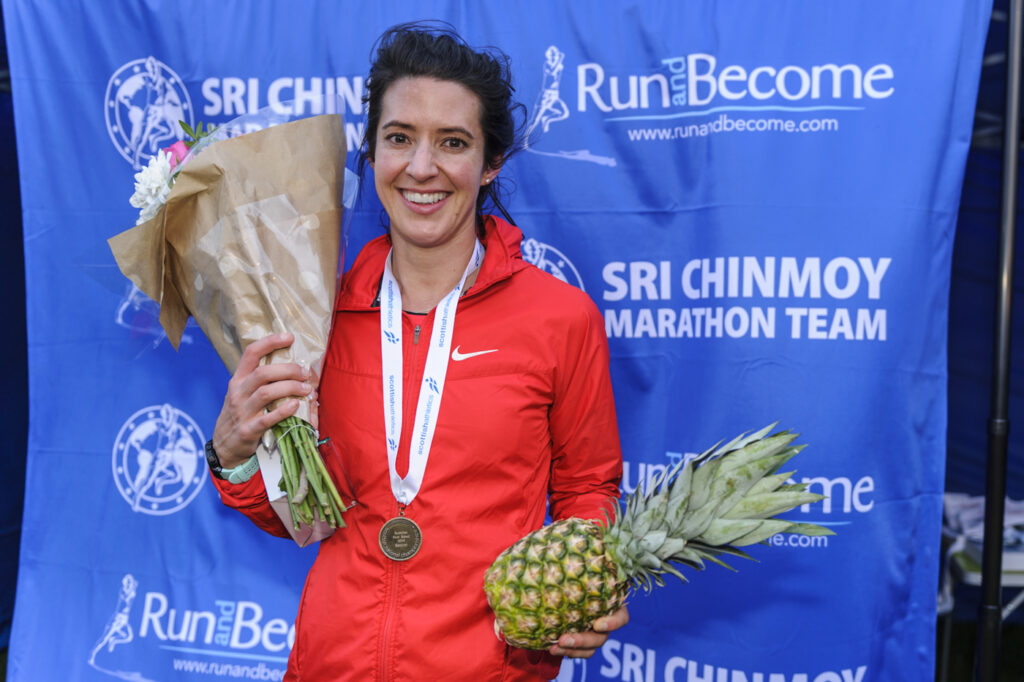 The championship element of the race features Senior medals for individuals and teams plus also for U20s and for Masters at V40, V50 and V60.
Full details on the RR and CC Commission website 
Watch drone footage of last year's race:
2019 winners 
Kris Jones Dundee HH 14.26
Morag Millar Central 15.53
Course Records
Men: Callum Hawkins, Kilbarchan, 14.17 (2015)
Women: Morag Millar, Central AC, 15.53 (2019)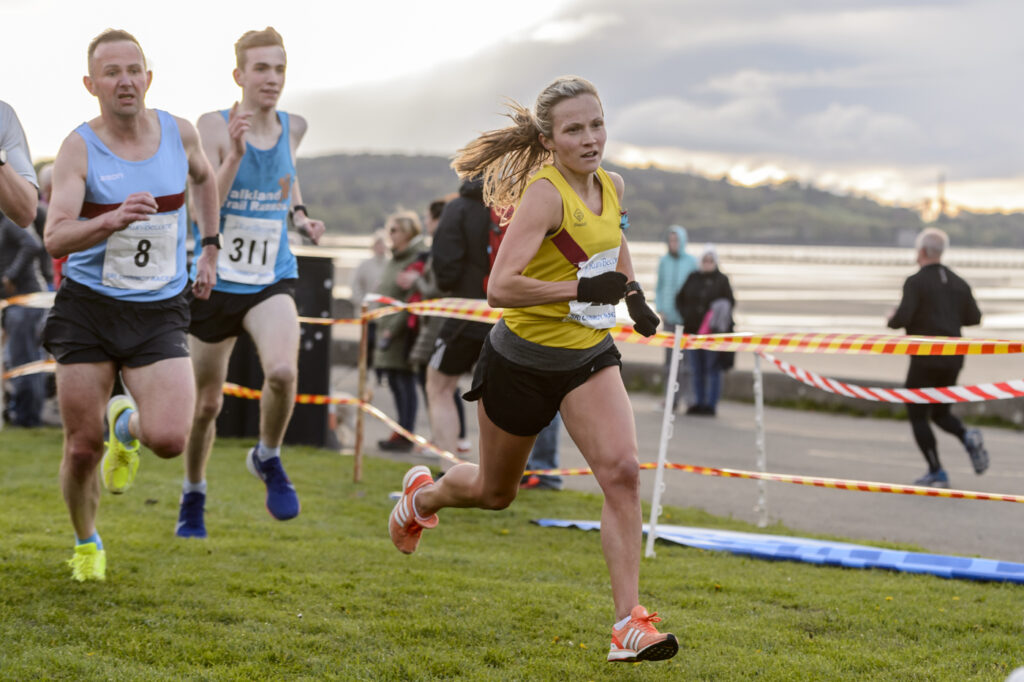 Tags: Kris Jones, Morag Millar, Silverknowes, Tru Wealth Scottish 5k Champs