Tru Wealth to sponsor our Road Race Championship Series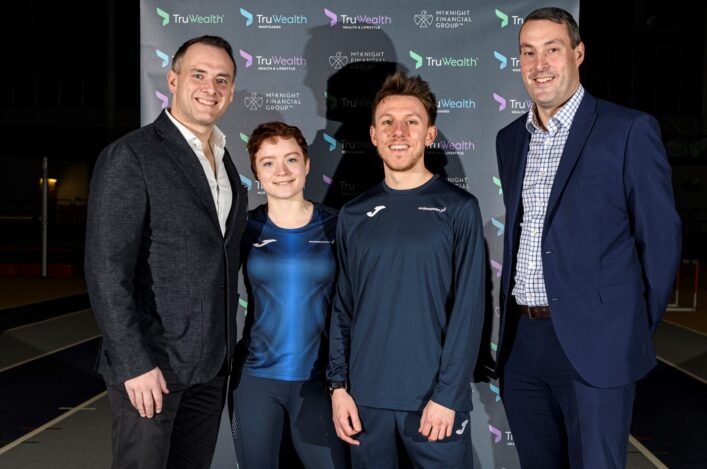 scottishathletics are delighted to confirm a new sponsorship for a number of road race events with Tru Wealth.
The Glasgow-based financial advisors have been strongly associated with athletics in Scotland in recent years – first with sponsorship of VP-Glasgow and then advertising with the governing body.
Now that partnership with scottishathletics is being extended to take in the five-race Tru Wealth Road Race Championship Series (known in recent years as the Road Race GP).
Tru Wealth will also support the Tru Wealth Young Athletes Road Races in Greenock in March and the Tru Wealth National 6 and 4-Stage Road Relays later that same month, when Senior teams compete at Livingston.
It's brilliant news once again for the sport with our current portfolio of sponsorships now complete for the time being and enabling us very much to improve the 'event experience' and aspects of media and communications around those events.
The agreement with Tru Wealth will run for two years from the start of 2020 and is thus envisaged to take in no fewer than 14 Scottish championship events.
Graham McKnight, managing director of Tru Wealth, said: 'We are delighted to formalise our sponsorship and continue to demonstrate our commitment to scottishathletics by adding the road race series, this is in addition to our support of track and field via clubs and individual athletes.
'We are also excited to explore other avenues of supporting scottishathletics clubs by launching a 'Cash for Clubs' initiative, giving members that use our services an opportunity to earn cash back for their local club .
'As official partners, we are pleased to be able to offer mortgage and financial planning advice to scottishathletics members and welcome any members to get in touch if they'd like to discuss this further.'
Scotland internationals Annabel Simpson of Fife AC and Mike Christoforou of Edinburgh AC joined us for the launch of the partnership alongside Graham and Mark Munro, chief executive of scottishathletics.
'We're absolutely delighted to announce this new sponsorship agreement with Tru Wealth,' said Mark.
'Graham McKnight is well-known to many in the sport already at club level at VP-Glasgow, where he has been a strong supporter of the club. Over the past year or so, we've developed a link via advertising within PB magazine and through stands at some of our championship events.
Tru Wealth were keen to take that link even further and the two road relay events and five further championships within five road races gave us the opportunity to expand the partnership.
'I think one of the real positives for us is that the Tru Wealth Rad Race Championship Series – which has been known as our Road Race GP in recent years – will now have a stronger identity within the sport and beyond.
'I believe there is real opportunity for us to develop these Scottish championship races given the rise in performances by our elite and club level athletes.
'It's exciting to consider some of the ways we can do that and the Road Running and Cross Country Commission will be the initial forum for that.'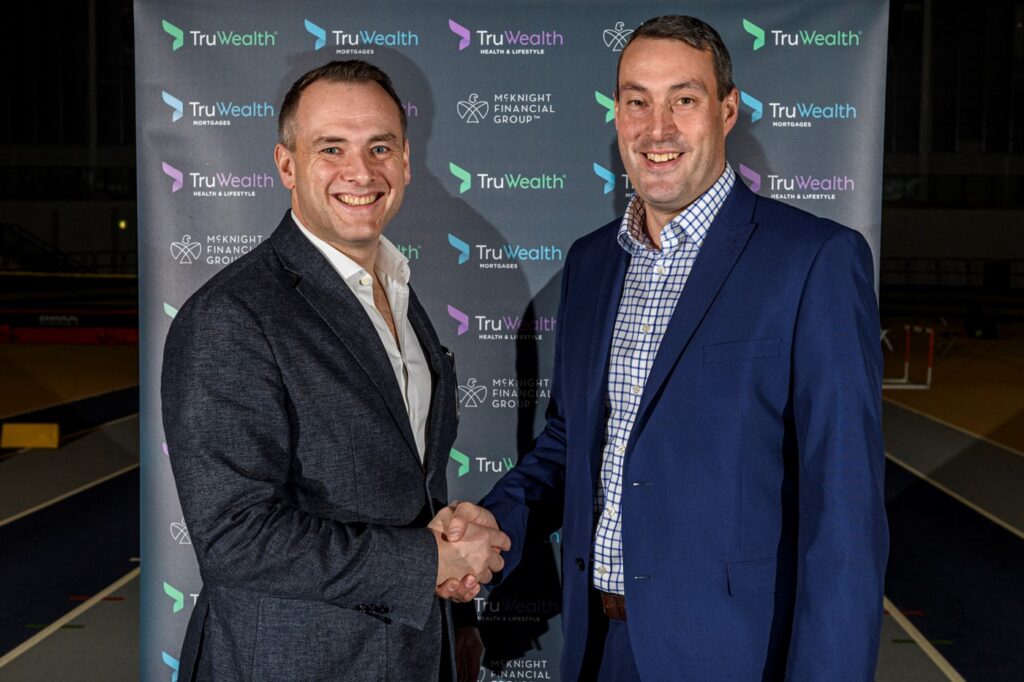 Graham McKnight and Mark Munro shake hands on the new sponsorship deal (photo by Bobby Gavin)
+++
*The Tru Wealth Young Athletes Road Races are in Greenock on Sunday 15 March
*The Tru Wealth 6 and 4 Stage National Road Relays are in Livingston on Saturday 28 March
We will confirm the events and dates of the five other championships in due course but the first three in terms of our Road Race GP (for individual athletes) are as follows:
Tru Wealth Scottish 10-Mile Champs at the Tom Scott Road Races on Sunday 5 April at Strathclyde Park
Tru Wealth Scottish Marathon Champs at the Virgin Money London Marathon on Sunday 26 April in London
Tru Wealth Scottish 5k Champs at the Run and Become race on Friday 1 May at Silverknowes
Tags: Annabel Simpson, Graham McKnight, Mark Munro, Michael Christoforou, Tru Wealth