#SALdohadozen . . . IAAF World Champs event schedule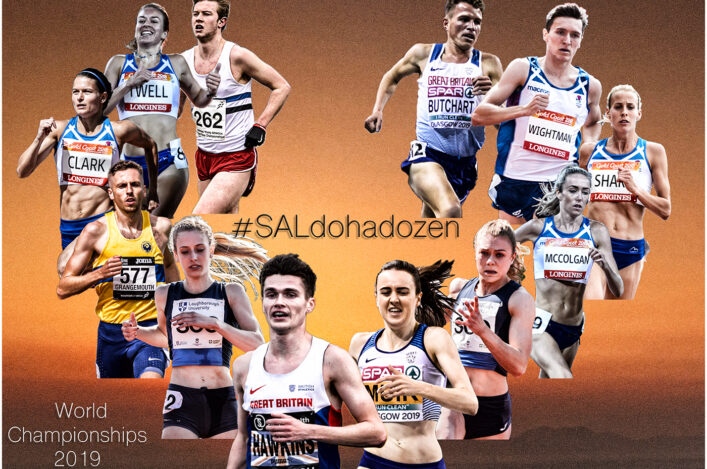 Centre-stage . . . the Khalifa stadium in Doha
#SALdohadozen all set for World Champs
Here it is . . . our #SALdohadozen schedule for the IAAF World Champs in Doha.
No fewer than 12 Scots are involved in the GB and NI team set to compete, with the action starting on Friday – as first Lynsey Sharp and then Andy Butchart take to the track.
We've listed these on a day-by-day basis with the first involved by the named Scottish athlete. Without being too presumptious, we have then included further rounds and finals which may include Scots as and when they are scheduled.
(*Note times given are our time. Also, that the time given is the start of the event – i.e. first heat. For example, Lynsey Sharp is in the final of six heats on Friday in the Women's 800m)
Good Luck to all the athletes and coaches out in Doha!
Full Doha programme on IAAF website 
Friday 27 September:
Women's 800m Heats (Lynsey Sharp) 15.10
Men's 5000m Heats (Andy Butchart) 17.45
Saturday 28 September:
Women's 800m Semi-final 17.15
Mixed 4x400m Relay Heats (Zoey Clark) 18.00
Women's 10,000m Final (Steph Twell) 19.10
Sunday 29 September:
Mixed 4x400m Relay Final 20.35
Monday 30 September:
Women's 200m Heats (Beth Dobbin) 15.05
Men's 5000m Final 19.20
Women's 800m Final 20.10
Tuesday 1 October:
Women's 200m Semi-final 19.35
Wednesday 2 October:
Women's 1500m Heats (Laura Muir, Jemma Reekie) 15.35
Women's 5000m Heats (Eilish McColgan) 16.25
Women's 200m Final 20.35
Thursday 3 October:
Men's 1500m Heats (Neil Gourley, Josh Kerr, Jake Wightman) 20.00
Women's 1500m Semi-finals 21.00
Friday 4 October:
Men's 1500m Semi-finals 18.05
Saturday 5 October:
Women's 4x400m Relay Heats (Zoey Clark, Beth Dobbin) 18.25
Women's 1500m final 18.55
Women's 5000m final 19.25
Men's Marathon (Callum Hawkins) 21.59
Sunday 6 October:
Men's 1500m final 17.40
Women's 4x400m Relay final 19.15

Tags: Andy Butchart, Beth Dobbin, Callum Hawkins, Doha, Eilish McColgan, IAAF World Champs, Jake Wightman, Jemma Reekie, Josh Kerr, Laura Muir, Lynsey Sharp, Neil Gourley, Steph Twell, Zoey Clark