LIVE RESULTS from FPSG Age Groups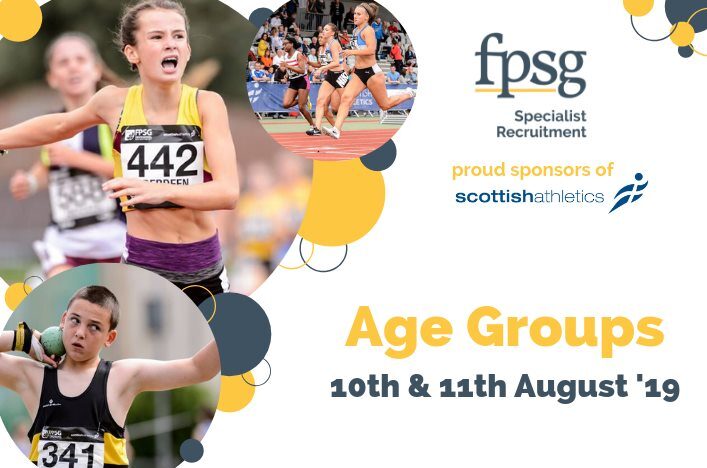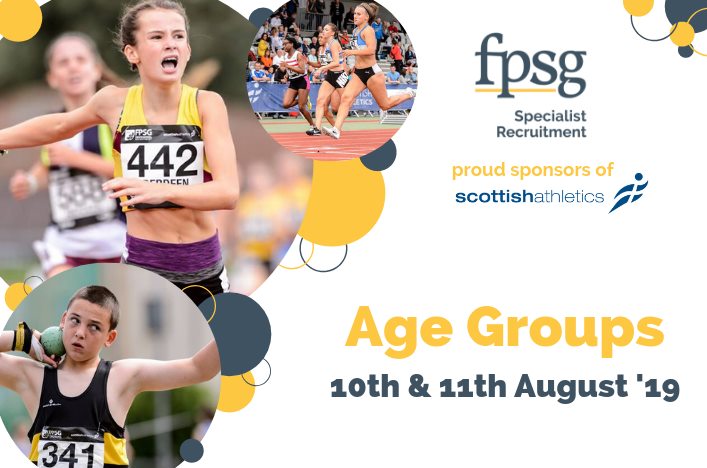 Information on Event Section page
Grangemouth will  be centre stage once again this weekend with more than 800 athletes on our start-lists for the FPSG Age Groups.
It's always one of the busiest and most exciting events of the track and field season and kick-starts a hectic 10 days or so with the FPSG Seniors and U17s to come the following week at the same venue.
scottishathletics would like to thank all athletes, coaches and clubs who committed to competition – and of course say a big thank you in advance to our dedicated Officials who make these events happen.
+++
FRIDAY 9AM UP-DATE: We're aware the weather conditions this weekend may present a number of challenges for the FPSG Age Group Champs at Grangemouth.
We would ask everyone attending to bring the appropriate clothing and footwear and be mindful of the conditions when making travel plans.
Any decisions around the potential cancellation of certain races/competition will be made on the day and only if conditions dictate that this is absolutely necessary for the safety of the athletes.
+++
The U20s performances tend to dominate our online coverage but the U15s and U13s are just as keenly contested and you can follow Live Results from Grangemouth throughout the two days.
Remember to join in on the conversation from Grangemouth via our Twitter feed and use the hashtag #FPSGathletics.
'A superb weekend of athletics lies ahead from the youngsters of our sport who have travelled not only the length and breadth of Scotland but from England and Ireland too with aspirations of getting a PB or becoming a Scottish Age Group Champion,' said Leslie Roy, President of scottishathletics.
'It was fantastic to have eight U20 athletes selected to be part of the GB and NI team at the European U20 Championships a few weeks ago in Sweden – with each one of them qualifying for their respective final.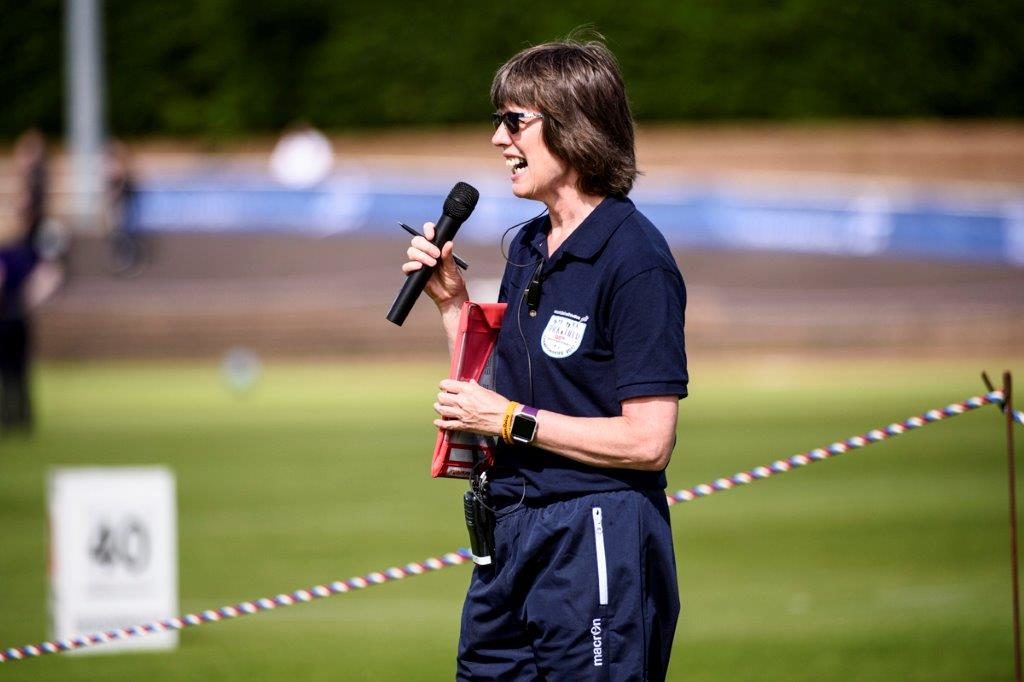 scottishathletics President Leslie Roy (photo by Bobby Gavin)
'Joel McFarlane achieved a Scottish U20 record in the Decathlon while there was a PB for Sarah Calvert in the 800m, something that is not easy to achieve at a major Championship.
'Well done also to Alessandro Schenini, Stephen Mackenzie, (both Long Jump), Erin Wallace (1500m), Eloise Walker (3000m), Praise Olatoke (200m + 4x100m) and Fraser Angus (4x100m). It was a great achievement and I'm pleased to see some of our #AwesomeEight entered for events this weekend.
'There has been an excellent entry and among the athletes to look out for over the weekend are: Joel McFarlane (400m/Long Jump/Javelin), Ellie O'Hara (Triple Jump/Long Jump), Alice Baxendale (Discus), Billy Doyle (400m), Alessandro Schenini (100m/Long Jump), Kirsty Costello (Javelin/Hammer), Bera Ajala (Triple Jump), Keira Waddell (Javelin), Katie Johnson (800m), Rebecca Grieve (300m/Long Jump), Fergus McGilp (300m/Long Jump), Megan Porterfield (Shot/Discus), Paige Stevens (High Jump/Shot), Murray Fotheringham (Long Jump), Cameron Wright (1500m/Steeplechase) and Josh Tyler (Shot/Discus/Hammer) .
'I would like to thank the management and staff at Grangemouth Stadium for ensuring the facility is looking good and express my appreciation to the Officials and volunteers who give up so much of their time to ensure the event is a success.'

Tags: FPSG Age Groups, Grangemouth, Leslie Roy