Honours awards; Sam selected INAS; Officials; Beth, Lynsey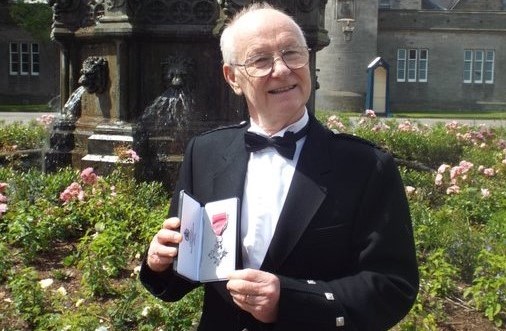 Alex Jackson at Holyrood with his MBE medal
For about 30 years or so, hundreds of athletes in Scotland have become accustomed to seeing Alex Jackson clutching medals. Usually at the end of a race.
But, earlier this week, he wasn't handing out but receiving as our long-serving Road Running and Cross Country administrator – a true volunteer 'legend' in athletics in Scotland – proudly collected his MBE at Holyrood.
Alex was awarded the gong by none other than Her Majesty the Queen at Holyrood on Tuesday and was delighted to be joined at the ceremony by his family – Jen, Heather and Peter.
It was a richly-deserved Honour (bestowed in the New Year list back in January) and a special day for the Jacksons.
Dave Campbell, the Edinburgh AC coach who worked with Chris O'Hare and Josh Kerr among many others, also received his OBE at the same Holyrood ceremony.
Congratulations to both Alex and Dave!
+++

There's been a string of selections for Scottish athletes at a high level over the past couple of weeks with various team announcements.
And we can add another to the list with Sam Fernando of Fife AC now confirmed by the UKSA for the INAS World Games later this year.
Sam impressed at European level last summer and the athlete coached by Ron Morrison is now selected for the trip to Brisbane, Australia, in October in the steeplechase with an option as well for the 5000m or 10,000m.
Scottish coach Tommy Patterson of Red Star AC will be with the UKSA team in a coaching role, too.
+++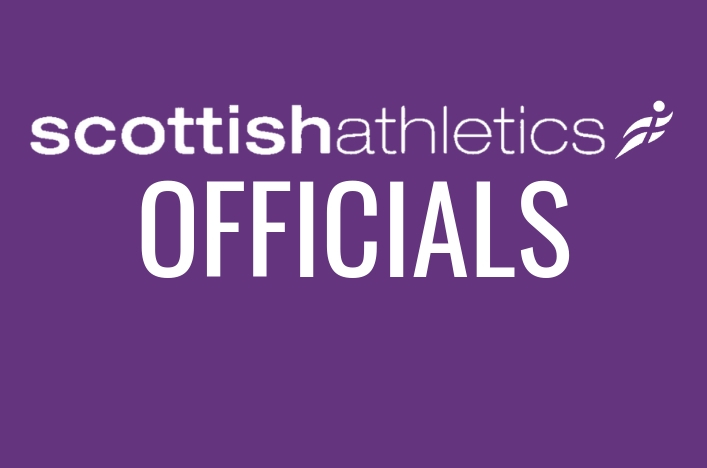 Officials section on this website
Bringing new volunteers into the sport as Officials is a key part of our work at scottishathletics.
And that's why we are really keen to push forward to forthcoming courses over the next couple of weeks which could start you on your officiating journey.
No experience is necessary to take one of our Assistant Official courses and there's one coming up in Inverness of Tuesday 9 July at Queen's Park. We're delighted to have the support of Inverness Harriers to deliver this course.
Sign-up here for the Inverness course on July 9
Clubs: if you want to find out more about setting up an Officials course at your club then please contact Shona Malcolm by email
shonamalcolm@scottishathletics.org.uk
+++
It was really good to see Scottish Record holder Beth Dobbin back in action over 200m earlier this week in France.
It's been 11 months since her last track outing so a 23.06 run for second place in Marseille was a very solid start.
Beth's Edinburgh AC team-mate, Lynsey Sharp, posted a Doha qualifier in the 800m when she finished second in 2.00.57.
+++
Tags: Alex Jackson, Beth Dobbin, Dave Campbell, Holyrood, INAS Global Games, Lynsey Sharp, Sam Fernando, Shona Malcolm