Callum wins in Glasgow – Enter Scottish 10k Champs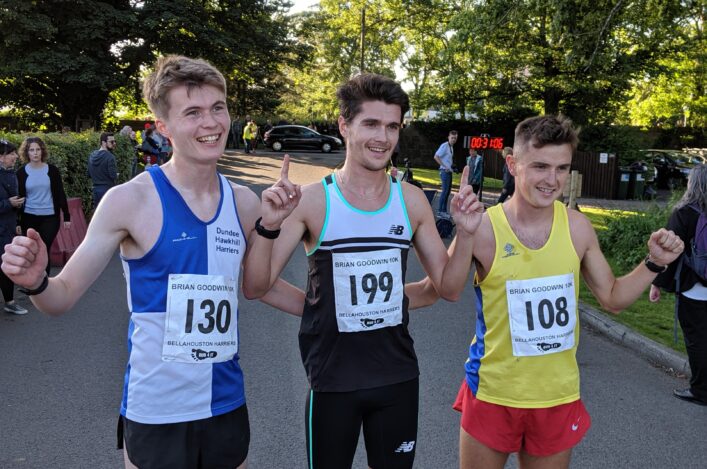 Photo via Bellahouston Harriers Twitter
It was great to see Olympians racing in Glasgow on Friday night with Callum Hawkins taking the win in the Brian Goodwin 10k organised by Bellahouston Harriers.
Callum won it in 29.06 (chip time) with Central AC's Jamie Crowe second in 29.43 and James Donald of Dundee Hawkhill third in 30.11.
In good conditions, the Women's race saw the top three all break the previous Course Record (held by Jenny Bannerman at 35.08 from 2018).
Morag Millar of Central took the win in 33.50 with Elspeth Curran of Kilbarchan AAC in second in 34.18 and Fiona Brian of Metro Aberdeen third in 34.21. Bannerman herself clocked 35.16 this year.
Derek Hawkins was fifth in the Men's race and fellow Olympian Freya Ross was fifth in the Women's race on a night when seven of the top 10 finished inside 31 minutes and 28 in total went under 34 minutes, including Women's winner Millar.
Donald's 30.11 run was a big PB and, still an U20 on the road, looks to be one of the best-ever performances by a Scot in that age group for a 10k road race.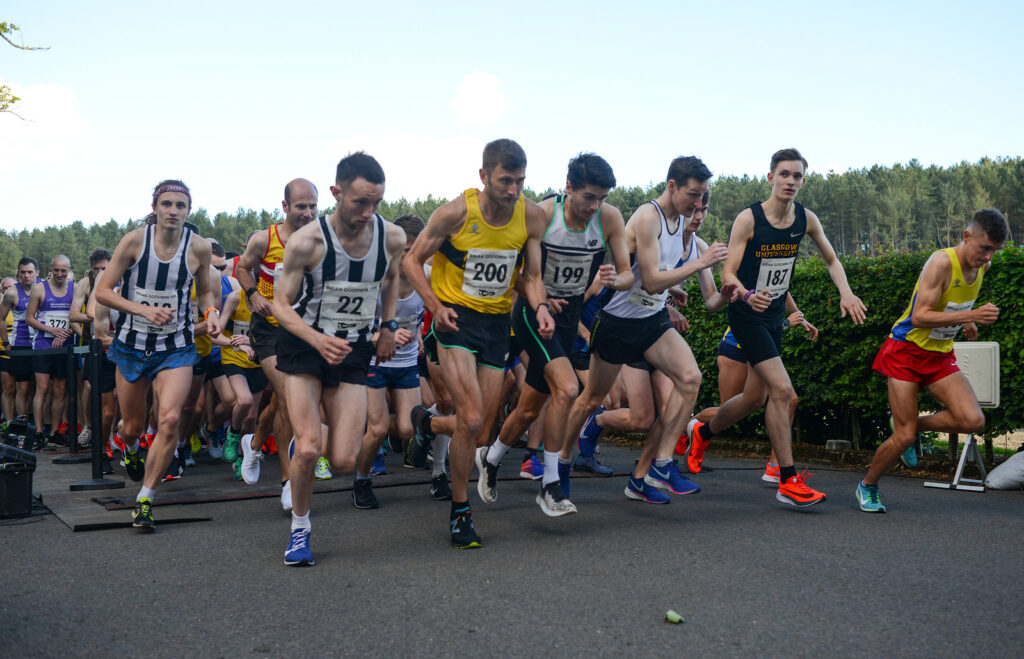 Photo by Gordon Curran 
For Hawkins, the preparations now start in earnest for this year's IAAF World Athletics Championships in Doha in the autumn.
The Glasgow race was a late change of plan after a slight injury niggle caused him to miss a half marathon race in the Czech Republic the previous weekend.
'I've not been running much the past two weeks as I've had a niggle to my hamstring and the attachment with my glute,' said Callum. 'I had four days off, so it was really good just to get back racing and get that 'hurt' feeling.'
Callum, who claimed a team prized with Kilbarchan at the Bellahouston Harriers event alongside brother Derek and 15-year-old 10k debutant Lewis Hannigan, will head to Arizona again soon for marathon training. Luke Traynor will join him there.
Well done to all racing and to the volunteers who helped make the event happen.
With thanks to Stuart Miller (Bellahouston Harriers)
+++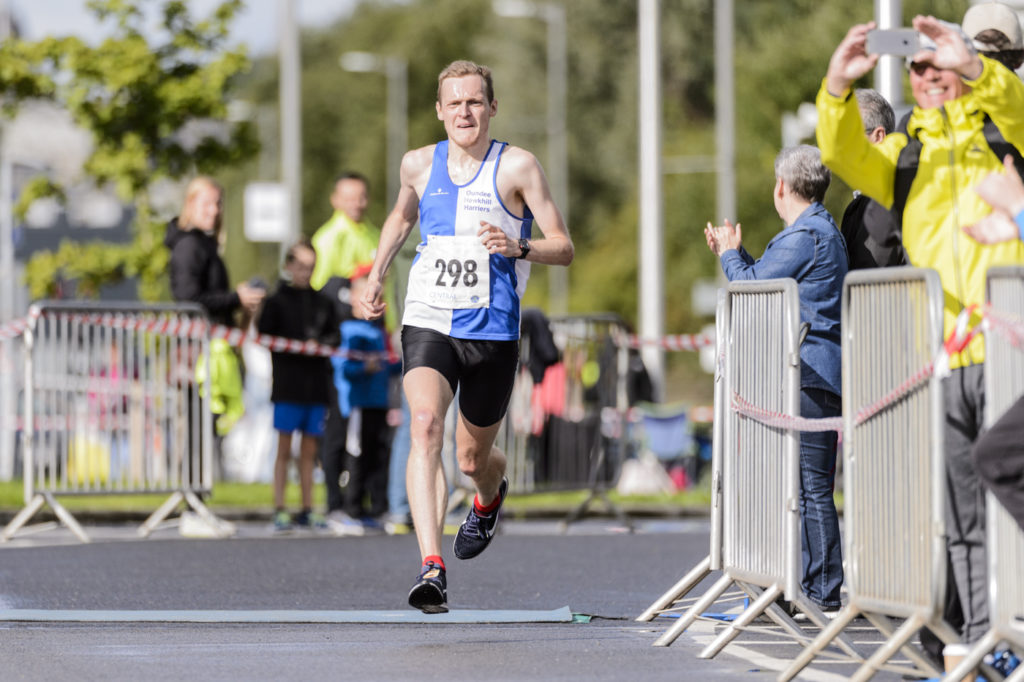 Kristian Jones won the Scottish 10k men's title at Stirling last year
The Scottish 10K Champs are at Stirling in September within the Stirling 10k race organised by Central AC.
It's a flat, fast and scene route which starts and finishes outside the Peak at Stirling Sports Village, it is preceded by a 2k fun run for children aged 7 to 15.
There are individual prizes for 3 age groups in the fun run and, in the 10k, for age groups from 15 up to 60+. The 10k also offers prizes for the first male and female teams and, of course, Scottish championship individual and team medals.
There is a limit of 1000 entries for the 10k and there will be no entries for either race on the day, so enter now!
Tags: Bellahouston Harriers, Brian Goodwin 10k, Callum Hawkins, Elspeth Curran, Fiona Brian, James Donald, Jamie Crowe, Morag Millar