Scotland teams selected for the London Mini Marathon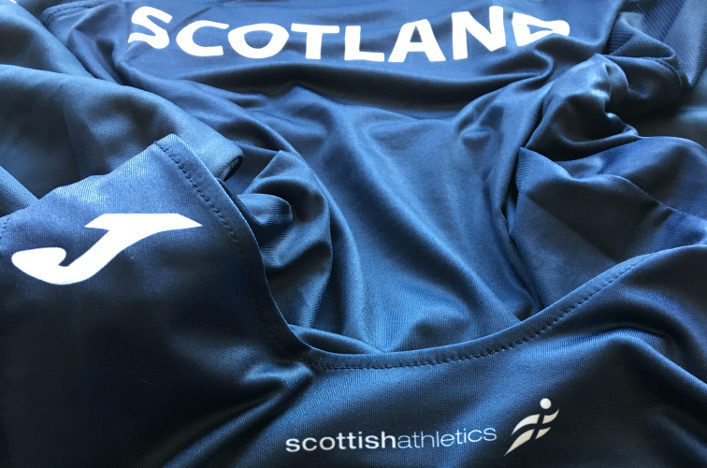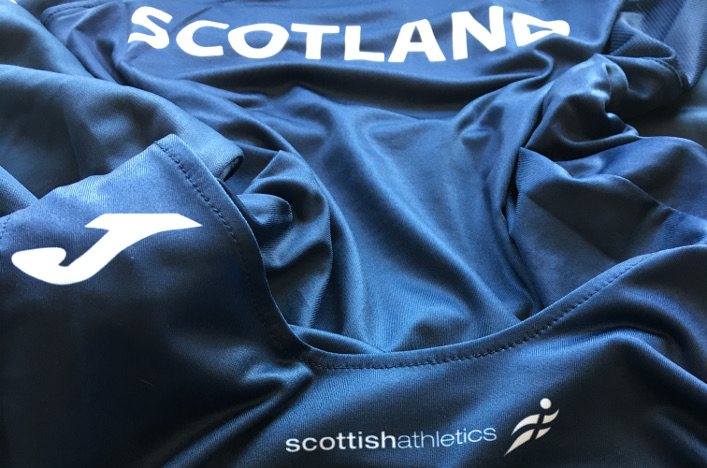 Scotland teams have now been selected for the Virgin Money Giving London Mini Marathon.
It's a great moment for the athletes picked and their families and coaches as well as the clubs involved in their development.
The top four athletes across the line at the Young Athletes Road Races at Ingliston last weekend each claimed an automatic place for London.
A further two discretionary places were added by our selection panel to complete the teams of six who will represent Scotland in female and male races at both U17 and U15 level on Sunday 28 April.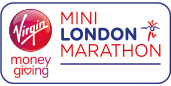 Here are the teams (as selected March 22)
U17 Women:
Cera Gemmell (Team East Lothian); Megan Keith (Inverness Harriers); Sarah Coutts (Pitreavie AAC); Rosie Davidson (Ayr Seaforth); Eilidh Jaffrey (Teviotdale Harriers); Pippa Carcas (Edinburgh AC).
U17 Men:
Kane Elliott (Falkirk Vics); Jack Patton (Kilbarchan AAC); Joe Ewing (Edinburgh AC); Ross Whitelaw (Glasgow School of Sport); Ryan Donald (Dundee Hawkhill), Ben Macmillan (Central AC).
U15 Girls:
Anna Hedley (Fife AC); Katie Johnson (Edinburgh AC); Hannah Ryding (Giffnock North); Meredith Reid (Glasgow School of Sport); Julia Cash (Giffnock North); Louise Hastie (Kilbarchan AAC).
U15 Boys:
Lucas Cairns (Inverness Harriers); Harris Paterson (Giffnock North); Samuel Griffin (Aberdeen AAC); Gregor Collins (Gala Harriers); Harry Henriksen (Lasswade AAC); Struan Bennet (Fife AC).
It's always great to see such a geographical spread in terms of the selection representation and we make it 16 different clubs across the 24 athletes.
Edinburgh AC and Giffnock North each have three athletes and, just to pick one area of the country, it's good to see Lothian and Borders represented by runners from Lasswade, Gala Harriers and Teviotdale Harriers.
Many congratulations from scottishathletics to each and all the athletes involved and their families, coaches and clubs.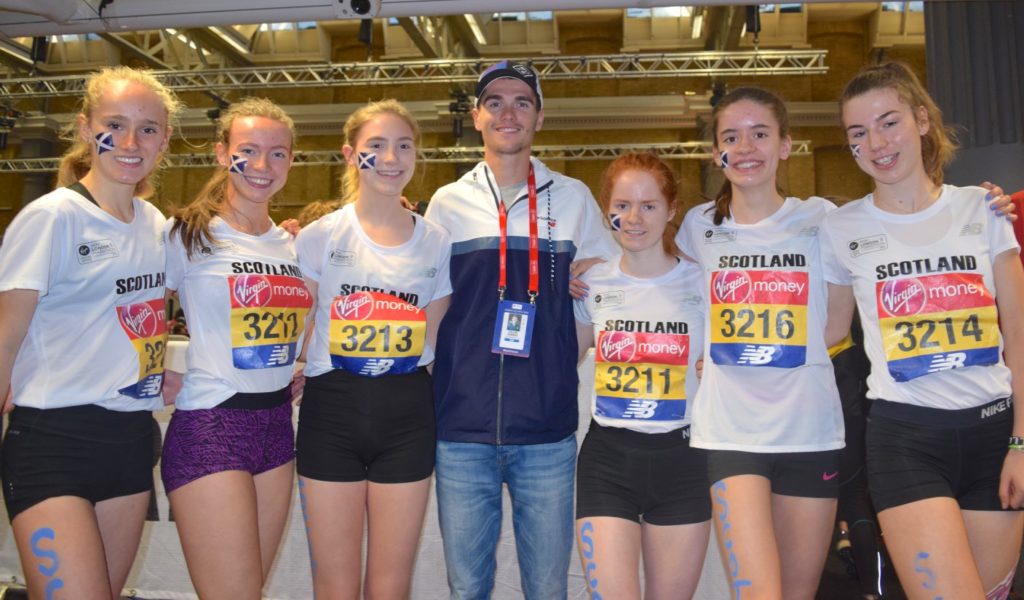 Scotland U17 Women met Callum Hawkins at the event in London last year
Tags: London Mini Marathon, Scotland