'Clubs have played a huge role' – Ian Beattie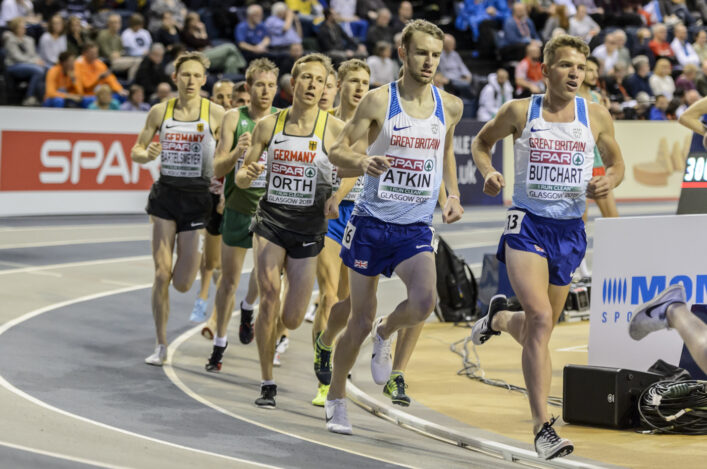 Andy Butchart on his way to a Native Record in the first session at Glasgow 2019 (photo by Bobby Gavin)
BBC Scotland interviews with Guy Learmonth, Jemma Reekie and Eilidh Doyle
IT'S TIME! The European Indoors is upon us.
And it should be a marvellous experience for all in Scotland with athletics at heart.
Nine Scots are of course involved in the British team at the European Indoors and that record representation is a huge reflection on the way clubs in recent years have responded and grown.
Here, scottishathletics Chairman Ian Beattie, pens a few thoughts ahead of the action at the Emirates Arena . . .

'The selection of nine Scottish athletes as part of the British team for the European Indoor Championships is another sign of the progress made over the last few years.
'A representation of around 10 percent of the team would be in line with the Scottish population; to achieve just short of 20 percent (9 out of 48) is evidence of the way athletics in Scotland is punching above its weight, and continues the positive trend seen over the last few championships.
'Congratulations are due from scottishathletics to the athletes, their coaches and their clubs for this achievement. This success has not happened overnight, but in all cases has taken many years of hard work, and a considerable amount of support from many people across the sport.
'Scottish athletes are now expecting to be selected for British teams and, once there, have the confidence to believe that they are capable of winning medals.
'Laura Muir has made a fantastic start to the year and will be a firm favourite in both her events, the 1,500m and 3,000m. Eilidh Doyle, Scotland's most medalled athlete, will hope to add to her tally in the individual 400m and the relay.
'Self-belief and a positive mentality are features shared by all the Scots selected, each of whom will be looking to win medals in front of their home crowd.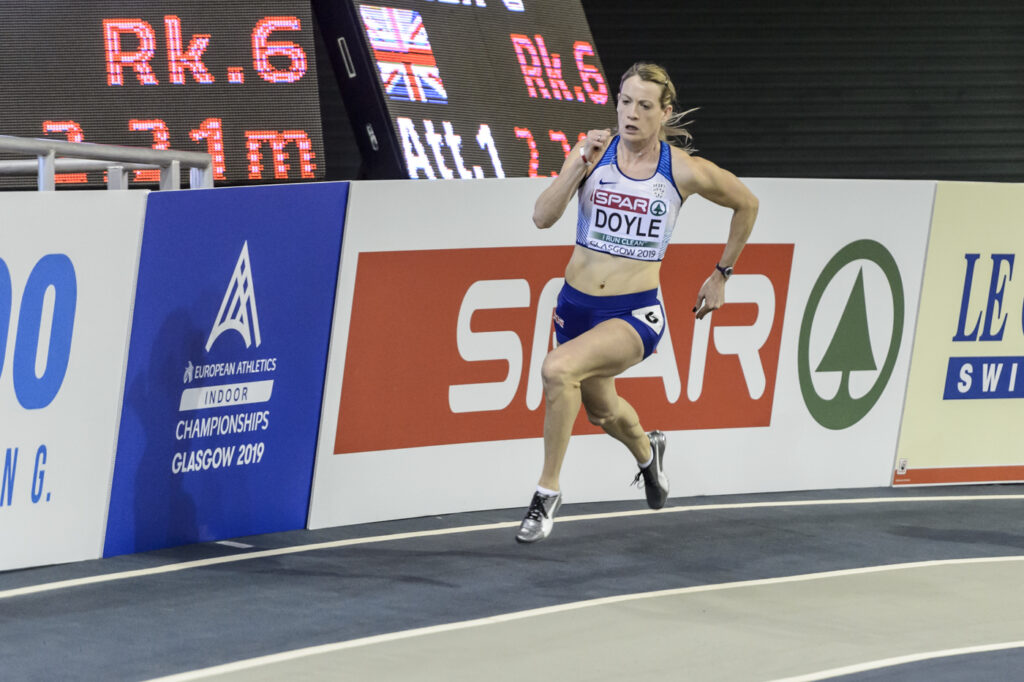 Athletes like Eilidh Doyle are terrific role models for Scottish athletes, says Ian Beattie (photo by Bobby Gavin)
Doyle a top role model for our sport – Stephen Maguire
'As the governing body for athletics in Scotland, our primary focus over the last eight years has been on developing strong clubs.
'Clubs like Kilbarchan, Edinburgh, Giffnock North, Pitreavie, Dundee Hawkhill, Aberdeen, Lasswade and Central should be very proud of the role they have played in helping athletes gain selection for events such as this.
'We have been fortunate as a sport that our top athletes have been such wonderful role models; Laura Muir, Eilidh Doyle, Andy Butchart and the others have done so much to inspire our youngsters, particularly in the way they have continued to compete regularly at Scottish championships and other events.
'We have also benefited from hosting so many high quality athletics events in Scotland in recent years, and we appreciate the significant role played by the Scottish Government, Event Scotland and Glasgow City Council in that regard.
'We at scottishathletics have seen a great legacy from the 2014 Commonwealth Games, not only at the top end of the sport but also in a significant increase in membership numbers across the sport as a whole.
'This weekend's indoor championships will provide another opportunity to inspire the next generation, and will help us in our objective of building a long lasting culture of success for athletics in Scotland.'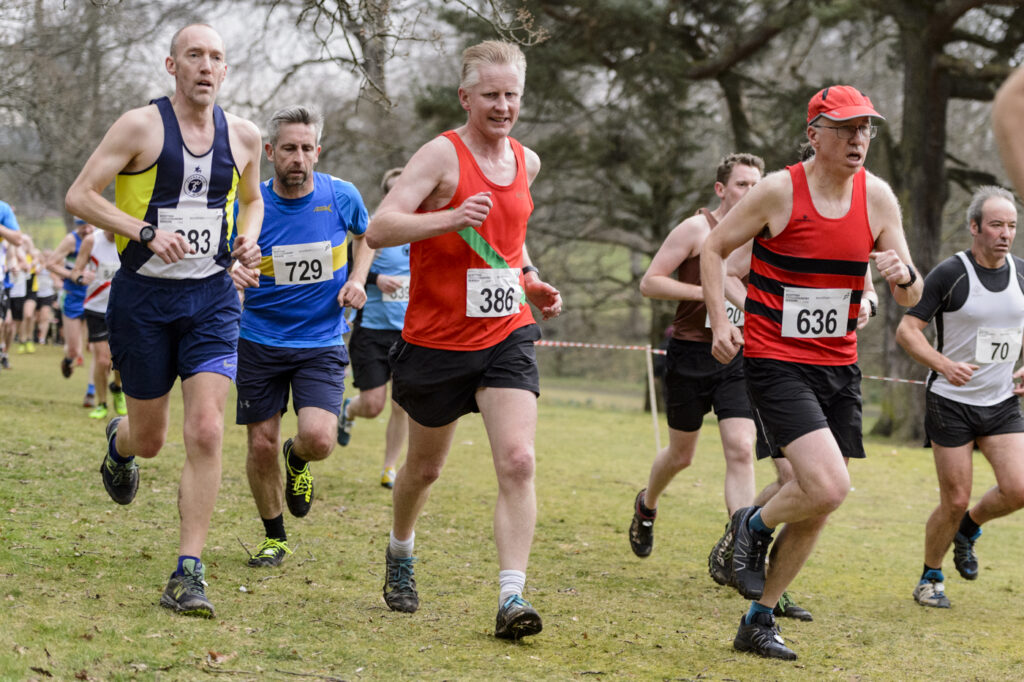 Ian Beattie raced the Lindsays National XC for Harmeny last weekend (photo by Bobby Gavin)
A version of this article appears in The Herald on Friday 1 March
Tags: Emirates Arena. European Indoors, Glasgow 2019, Ian Beattie