Twell ready as Scots head for Commonwealth Half Champs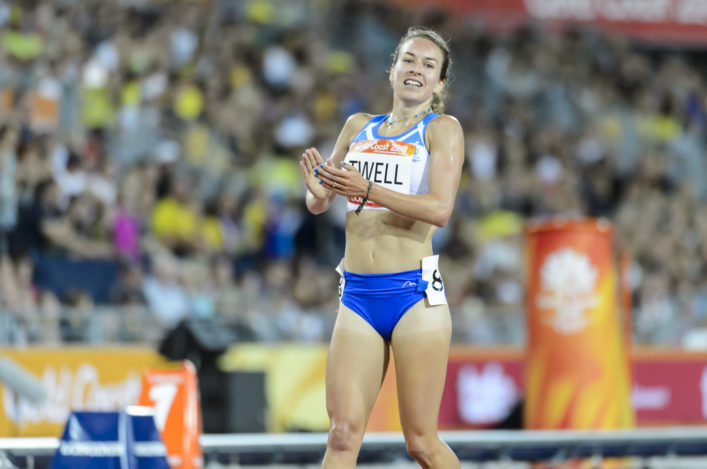 Steph Twell raced over 1500m and 5000m at Gold Coast 2018 (photo by Bobby Gavin)
Event preview on fastrunning.com
Steph Twell leads Scotland into the inaugural Commonwealth Half Marathon Championships in Cardiff this weekend – after delaying her honeymoon!
It's a new chapter in more ways than one at the moment for the athlete who has represented Scotland on the track at the last three Commonwealth Games events in Delhi 2010, Glasgow 2014 and Gold Coast 2018.
Twell was married to fellow runner Joe Morwood some 10 days ago but decided the opportunity to race on the road at the new event was too good a chance to miss with athlete and her coach, Geoff Wightman, looking to a 'new' career on the roads this winter.
Steph leads the Women's selection of Fiona Brian of Metro Aberdeen and Annabel Simpson of Fife AC on Sunday while the Scotland men's team features Kenny Wilson of Moray Road Runners, Mike Crawley of Corstorphine AAC and John Newsom of Inverness Harriers.
'I'm really looking forward to the race and the whole Commonwealth Half event itself,' said Steph (who will continue to use the name Twell in her athletics), ahead of Sunday's race.
'Joe and I had our wedding last week but will wait another couple of weeks before we get away on honeymoon as I didn't want to miss the chance to represent Scotland in Cardiff.
'I've been to three Commonwealth Games competitions on the track and always love the opportunity to race. It's nice to be involved in this first one and it looks as though it will be a really good weekend with an Opening Ceremony on Friday evening for all the teams.
'It's very early for me in terms of road racing – I have to say that, because it's only four weeks or so since my last race of the old season. That was a mile in New York and now I'm right up at half marathon!
Dundee Hawkhill's Kris Jones will represent Wales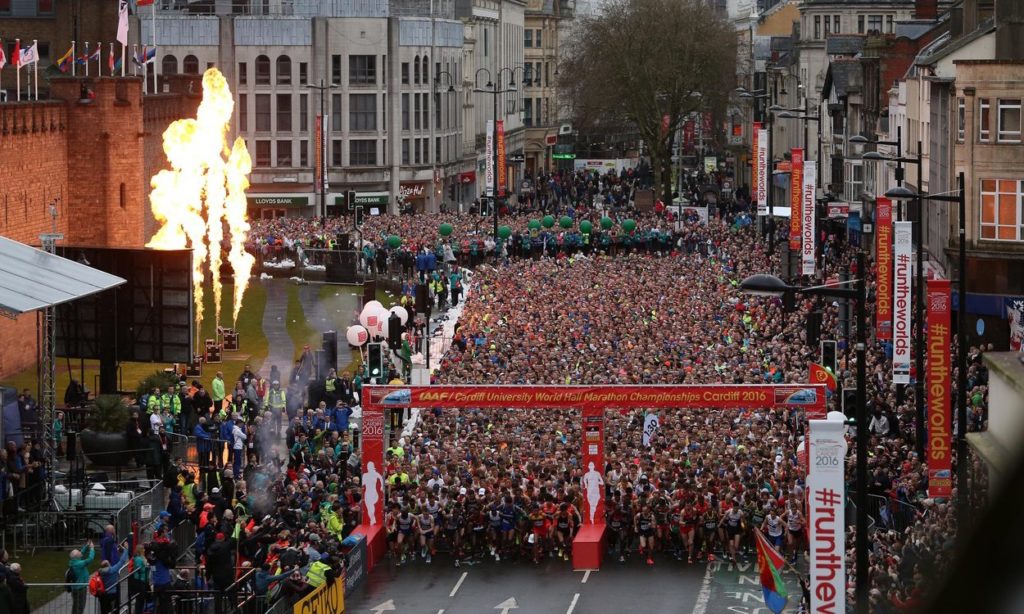 Cardiff Half Marathon – welcomes the first Commonwealth Half Champs this weekend
'But it is the way I am looking to go and Geoff and I feel I should be well-suited to road racing. I'm really looking forward to getting in a winter of training on the road and tackling a different scene in terms of races.'
That will mean Steph opting out of cross country this winter and leaving aside, for the moment, a quite superb record at the Euro Cross where she has picked up numerous medals for GB and NI.
'I'm hoping the course, the occasion and the opposition will help me in Cardiff and I will be as competitive as I can,' added Steph.
'Then I will do the Great South Run over 10 miles and take it on from there. For once, Liverpool and the Euro Cross trials are on my race-plan and I won't be doing cross country this winter.
'The Euro Cross has been a favourite of mine but the time is right to progress to the roads.'
Kenny hasn't let his heart condition hold him back in life – read his inspirational story.When Kenny was five years…

Posted by British Heart Foundation on Tuesday, 2 October 2018
Moray runner Wilson prepared for Wales with a second place at the Inverness 10K recently, after a battle with Kilbarchan AAC's Euan Gillham, while Newsom was third in that race. Mike Crawley has GB and NI international experience over 50K.
Kyle Brotherton races for Scotland in the wheelchair half marathon as part of the Commonwealth Half event. This follows on from strong performances at the Great North Run when Kyle recorded a near nine-minute PB with 51.49 for fifth place in the wheelchair race.
All at scottishathletics wish the Scotland team (and their families, coaches and clubs) all the very best for the Commonwealth Half Marathon championships.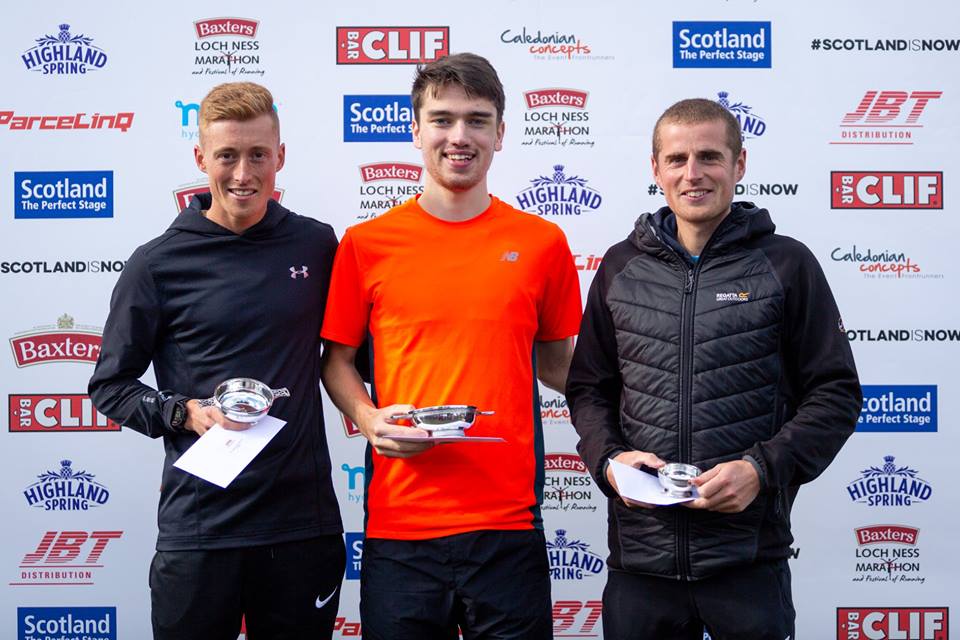 Kenny Wilson (left) and John Newsom (right) are ready to race for Scotland at the Commonwealth Half Marathon Champs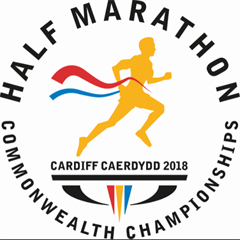 Tags: Annabel Simpson, Cardiff, Commonwealth Half Marathon, Fiona Brian, John Newsom, Kenny Wilson, Kyle Brotherton, Mike Crawley, Steph Twell