Scotland teams for Commonwealth Half Marathon Champs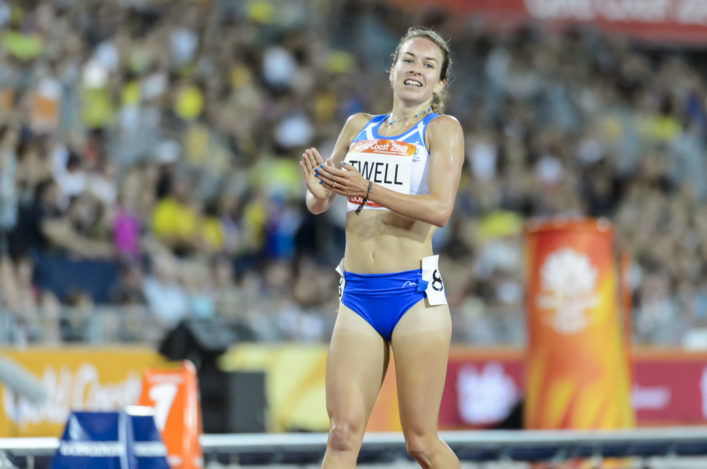 Steph Twell has raced on the track for Scotland at the Commonwealths in Delhi, Glasgow and Gold Coast (photo by Bobby Gavin)
Six athletes will represent Scotland at the inaugural Commonwealth Half Marathon Championships in Wales in October.
The championships will be incorporated into the Cardiff University Cardiff Half Marathon on Sunday 7 October at 10am.
And Scotland will field two teams of three athletes in the men's and women's races with Delhi 1500m medallist, Steph Twell, stepping up in distance to lead our women's team.
Twell hasn't raced the half marathon distance for a number of years but certainly looks well-capable after another track season which featured appearances in the 5000m final at Gold Coast 2018 and the European Championships as well as winning the British team.
Joining Steph in the Scotland selection are Fiona Brian of Metro Aberdeen and Annabel Simpson of Fife AC.
The Scotland men's team has a strong North district presence with Kenny Wilson of Moray Road Runners and John Newsom of Inverness Harriers to be joined by Mike Crawley – the Corstorphine AAC athlete who has raced for GB and NI over 50K.
Many congratulations to each of these six athletes and their families and coaches on their selections, as well as the clubs involved in their development over the years.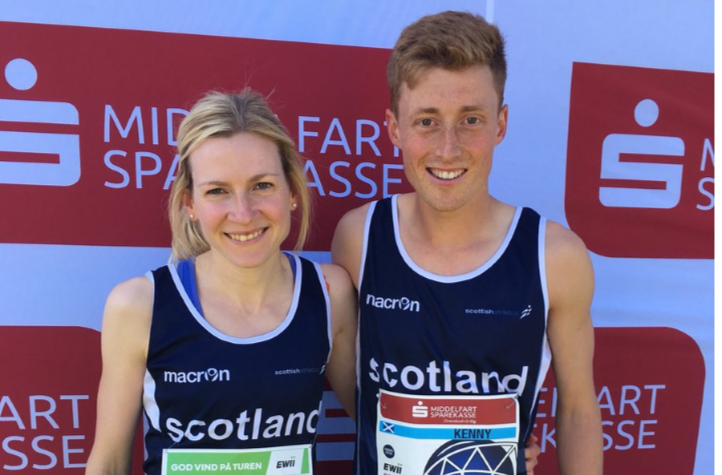 Fiona Brian and Kenny Wilson raced for Scotland at the Lillebaelt Half Marathon earlier this year
The event currently holds an IAAF Silver Label. The route for the race is near identical to the one used for the IAAF/Cardiff University World Half Marathon Championships in 2016, where several national records were set for both half marathon and 15km.
The race route is flat, fast and currently holds the British All-Comers Record for women set at 65.52.
In addition to the individual championship races, in this inaugural event the first three finishers for each team shall score for the team. The team results shall be decided by the aggregate of times recorded by the athletes of each team.
Tags: Annabel Simpson, Cardiff, Commonwealth Half Marathon, Fiona Brian, John Newsom, Kenny Wilson, Mike Crawley, Steph Twell