Luke relishes European 10,000m Cup chance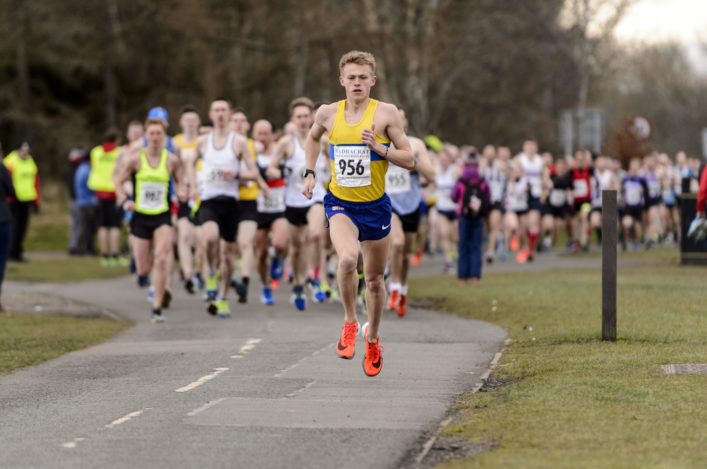 Highgate Night of 10ks Facebook
Luke Traynor will pull on a British vest again this weekend at the Highgate Night of the 10ks – with the European Championships in Berlin his next goal.
The Giffnock North AC athlete competes in the European 10,000m Cup in London with the races there doubling up as the British Championships.
A number of other Scots will also be looking to perform well with the start-lists including Luke Caldwell and recent Scottish 10,000m gold and silver medallists, Lachlan Oates and Logan Rees, as well as Mhairi Maclennan, Annabel Simpson and Michelle Sandison.
Traynor finished 38th at the World Half Marathon Champs in March – he was second Brit – and sees the next few months as another opportunity for him to step up the levels rather in the way achieved not so long ago by Andy Butchart and Callum Hawkins.
'I'm looking forward to Saturday evening in London and hoping I can get in a really good run and hopefully contest the podium places for the British champs,' said Luke, who has a track 10,000m PB of 29.08.52.
'It's a stacked field for that, of course, because it is also wrapped up with European Cup for 10,000m for teams over the A and the B races with the way they have set it up.
'I'd a slight knee injury just after I ran for GB at the World Half Marathon Champs in Valencia so came back to Scotland then and had some rest and physio. I feel good now and I'm in shape for what should be an exciting championship race.
'There's no half marathon at the Euro Champs this summer – the 10,000m and the marathon are my top options I guess and I'm not quite ready for a marathon yet so I have to try and aim for 10,000m on the track.
'I've a second race lined up which should be quicker than Highgate in a few weeks which I can chase a time in if need be.'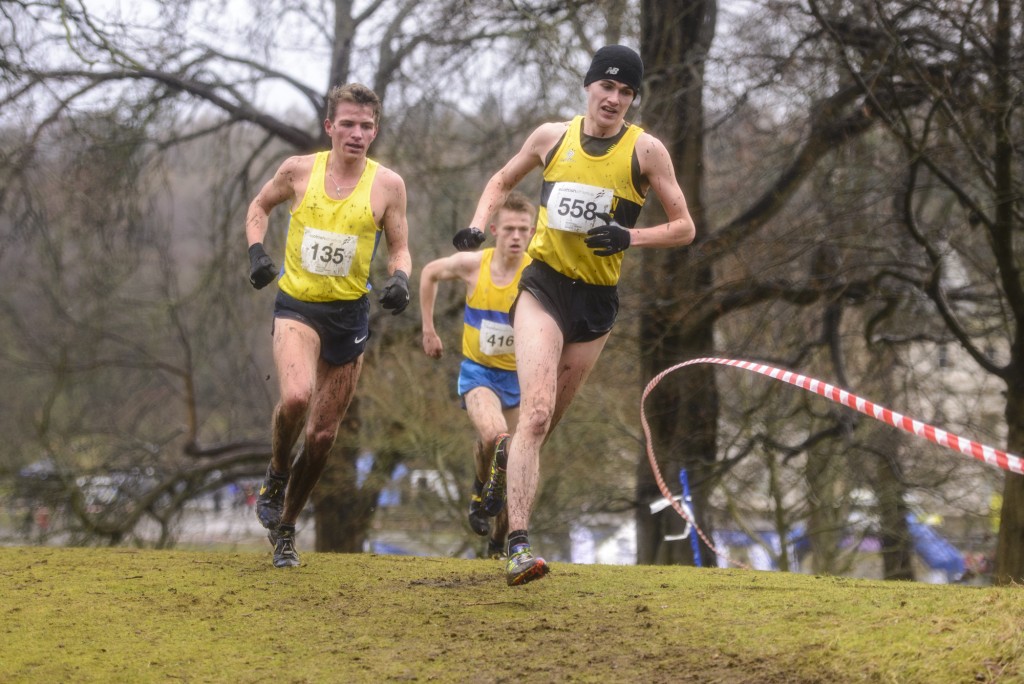 Luke Traynor was the bronze medallist at the 2015 Lindsays National XC at Falkirk behind Callum Hawkins and Andy Butchart 
'I do feel I've made significant progress in the past 12 months and of course it is good to run for GB again.
'Guys like Andy Butchart and Callum Hawkins raised their levels but you have to remember it didn't happen over-night.
'To people outside the sport it sometimes appears that way but in truth there are no short-cuts and they built it year on year for two or three years.
'I've a good coach now and I'm getting individual attention which wasn't quite the case at Tulsa. I still have to pick and choose races a wee bit and try and land prize-money because I've not got a sponsor.'

Tags: Annabel Simpson, Highgate Night of 10ks, Lachlan Oates, Logan Ress, Luke Caldwell, Luke Traynor, Mhairi Maclennan, Michelle Sandison