Scots selected for GB in ultra and Para events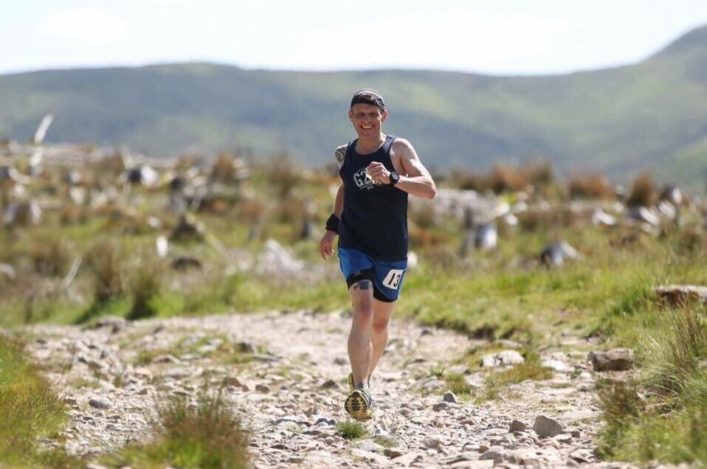 Ultra runner James Stewart – will head to Romania with Marco Consani for GB and NI
Two Scots have been named in an 11-strong team to represent British Athletics at the IAU 24-Hour European Championships in May, taking on the challenge of endurance in Timisoara, Romania.
Reigning European champion Dan Lawson headlines the squad alongside three other members of the silver medal winning team from 2016; Marco Consani of Garscube Harriers, Steve Holyoak and Patrick Robbins. VP-Glasgow's James Stewart is the other Scot selected.
Team Leader John Pares said: 'I'm delighted we are sending a strong team out to the Europeans at the end of May. We have a good tradition at these championships, with a number of medallists from previous editions, and we will be challenging the best in Europe once again.
'We have a lot of experience in this squad, balanced with a number of athletes making their first ever appearances in a British vest so I am looking forward to seeing them embrace this exciting opportunity.'
Congratulations to Marco and James, and their families and coaches, from all at scottishathletics on these selections.
British Athletics website announcement
+++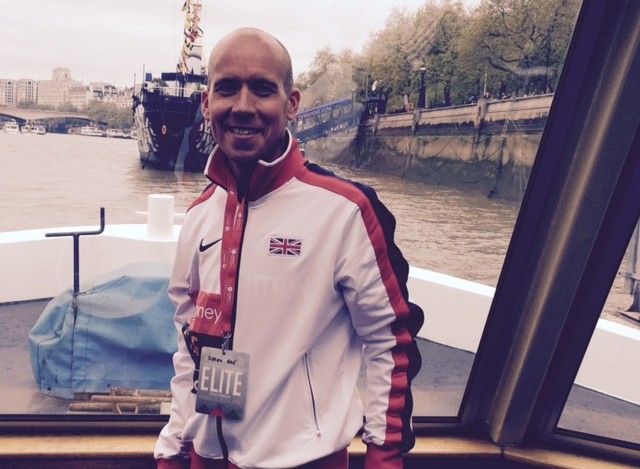 Derek Rae – set to race London Marathon again in the Para World Cup
Three athletes have been invited to represent the British Athletics team at the Virgin Money London Marathon in April which also incorporates the World Para Athletics Marathon Cup.
Leading the way will be Derek Rae (pictured above), who is coached by Ron Morrison, who recorded a significant personal best at the 2017 edition of the event. The T46 athlete lowered his time to 2:33:24 to secure a brilliant bronze medal at the World Cup event in 2017.
Derek said: 'London last year was very special and the reward for a lot of hard work in the build-up to the event. It was a great moment for me and I'm so glad I had the opportunity to do it in front of a home crowd.
'To win a bronze medal in a British vest was an honour and I'm very excited to get another opportunity on this level. I've been training hard in Kenya so I have my eyes on another big performance on home soil in April.'
Also competing in the British vest are Rob Smith in the T52 marathon as well as Chris Goodwin (Nick Anderson) who makes his maiden international appearance for the British team. Goodwin – a T11 marathoner, for athletes with a visual impairment – has a best of 2:43:30 which he recorded in Frankfurt last October.
Well done to Derek and his family and coach from all at scottishathletics on this selection as a lot of hard work pays off.
British Athletics website announcement
Tags: Derek Rae, IAU 24-Hour European Champs, James Stewart, Marco Consani