Sponsors FPSG step in to help Chris Bennett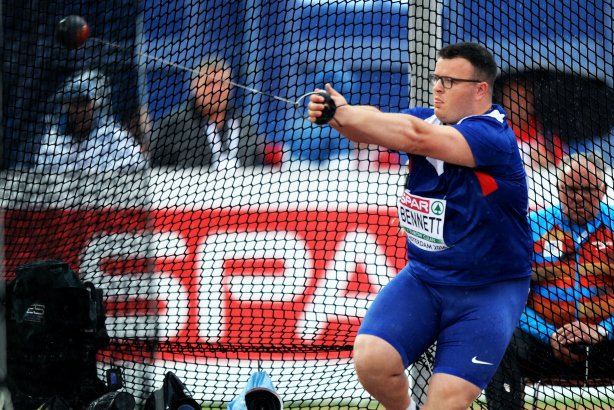 scottishathletics sponsors FPSG have stepped in to help Team Scotland hammer thrower Chris Bennett in his preparations for Gold Coast 2018 by giving him a part-time job.
It's the first link-up of this kind between ourselves and the recruitment specialists in what all parties hope will be a fruitful partnership.
We confirmed FPSG as new sponsors for the Annual Awards Dinner for 2017 as well as the FPSG Indoor Season and the FPSG Track and Field Championships in a deal which will run for the next three years.
The sponsorship bolstered the FPSG Awards Dinner and, in conversations which followed the event at the Hilton Hotel in Glasgow in November, it became clear the backing could even help individual athletes.
Now Bennett has landed a part-time job in FPSG's Glasgow office which helps fund his training and competition and it is possible one or two other athletes could land similar roles.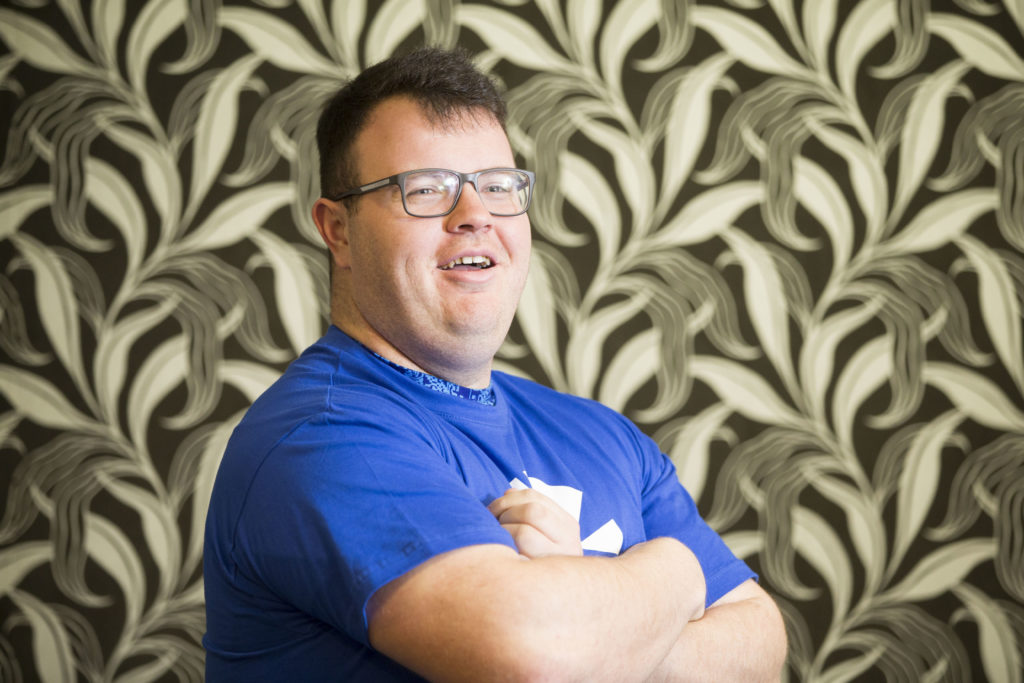 Photo by Jeff Holmes
'It was a huge change for me and at the start I found being in an office quite tough because it's so alien to me,' said Chris.
'But the people I work with at FPSG are fantastic and while it can be hard trying to fit everything in, it is nice having a distraction and having something else to work towards. So I'm really enjoying it.
'It's very strange working in office because I'm so used to being in sports clothes and I am in a shirt and tie.
'I am working helping update FPSG databases and making calls to some of their clients – John Agnew, the managing director,and other staff, have gone out of their way to make me feel welcome and I think it's useful for me to get some work experience in a completely different sector for me.
'I certainly feel it could work for other athletes, if there's an opportunity there for them.'
Bennett was one of 25 athletes named for Team Scotland for the Commonwealths and he had further good new pre-Christmas when he was restored to funding by British Athletics, after a successful appeal.
Glasgow 2014 was a big disappointment for the hammer thrower who bounced back thereafter to throw for GB and NI at the European Champs in Holland, where he made the final, the Olympics in Rio and the London 2017 World Champs.
'I never wanted to feel again how I feel at the end of that competition at Glasgow 2014 – I was in floods of tears and I just didn't know what had gone wrong,' he recalled.
'I wanted to put myself back into the situations and back into that environment to better myself. It has pushed me on though – if Glasgow 2014 had gone well or even okay I'm not sure I would've done as well in the sport as I have done so it's driven me on to bigger and better things.
'This is not a word of a lie – there's not been a day since Glasgow 2014 that I've not thought about Gold Coast. I want to go there and do well and get a medal but it's about not making the same mistakes that I made the last time.'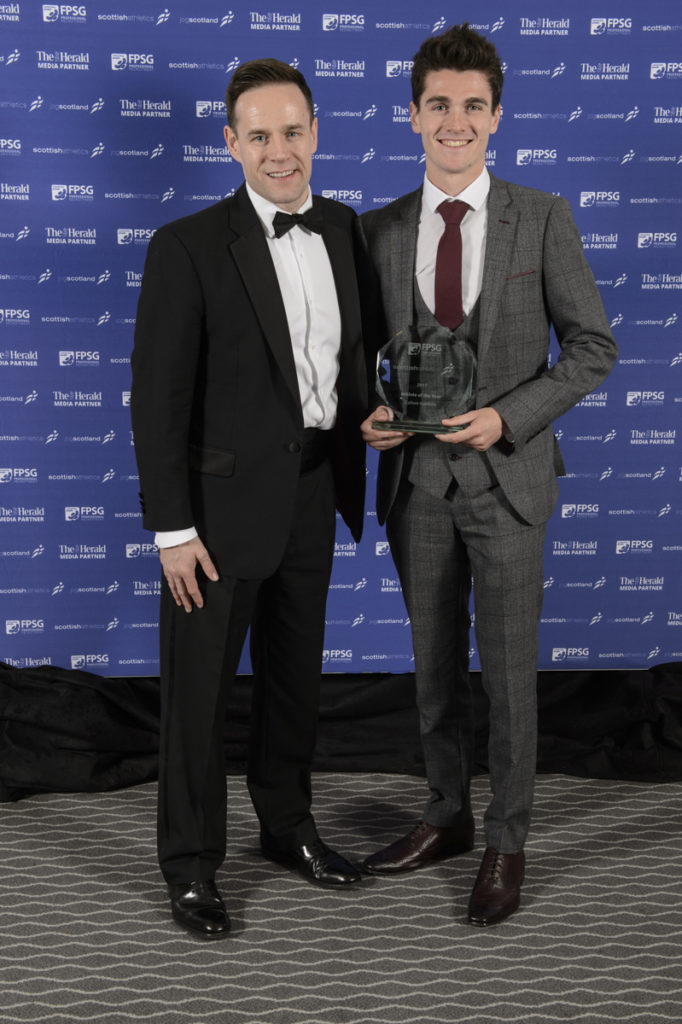 John Agnew of FPSG with FPSG Athlete of the Year, Callum Hawkins (photo by Bobby Gavin)
Check what our partners at FPSG Recruitment have to offer for companies in the download here
FPSG – Scottish Athletics Overview
In addition to the recruitment services that FPSG provide to companies, there is a range of services to scottishathletics members who are looking for their next career move, careers advice or just want to see what is currently available in their market, can make use of the following services or resources:
*Career Advice
*CV Preparation
*Skills Assessment
*Interview Preparation
*Market Research
 Should you require information or resources, please email: SALrecruitment@fpsg.com
Tags: