Scots set for challenge of Liverpool XC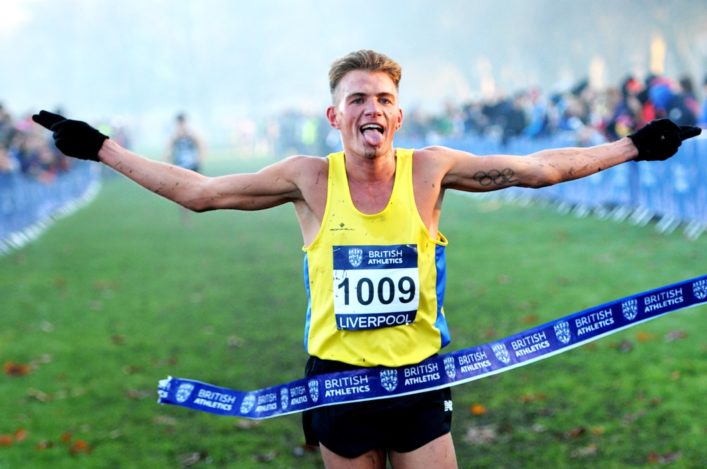 Andy Butchart celebrates his race win on Merseyside last November at the British Cross Challenge (photo by Mark Shearman)
Scotland selections for Liverpool XC
Liverpool will be the place to be for a large section of the Scottish endurance community this weekend – with lots at stake at the British Cross Challenge series event.
Scotland vests have been awarded as a competition opportunity and, at the top end, the likes of Andy Butchart and Steph Twell are expected to lead the charge for GB and NI places for the Euro Cross in Slovakia next month.
That applies to the Senior, U23 and U20 age groups while, further down the race schedule, many younger Scottish athletes will be looking to 'dip their toes' in the water of deeper competition which characterises the races at Sefton Park.
Further, for the Seniors, there are scottishathletics XC Grand Prix points on offer after the opening event of the six-race series was held at the Short Course XC.
And just to add even more relevance, Central AC men and Fife AC women are competing for a place to represent Britain at the Euro Club XC Champs early in 2018 as they battle with the English and Welsh representatives. For Central, the opposition there is a Swansea team led by Dewi Griffiths and Tonbridge AC.
The past couple of years have witnessed around 200 Scottish entries on Merseyside as clubs take the chance to compete in what is almost a British XC national championship, along with Loughborough in March.
Start-lists for Sefton Park
LIVERPOOL XC SCHEDULE (*Denotes Euro Cross trials race)
Race 1 11.00 1.9km: U11 Boys and Girls.
Race 2: 11.15 3km: U13 Girls
Race 3: 11.30 3km: U13 Boys
Race 4: 11.45 3km: U15 Boys
Race 5: 12.00 3km: U15 Girls
*Race 6: 12.15 4.4km: U17 Women and IAAF Junior Women
Race 7: 12.35 5.5km: U17 Men
*Race 8 : 12.55 6.7km: IAAF Junior Men
*Race 9 : 13.15 8.1km: Senior Women  (includes U23 Women's European Trial)
 *Race 10: 14.05 9.8km: Senior Men  (includes U23 Men's European Trial)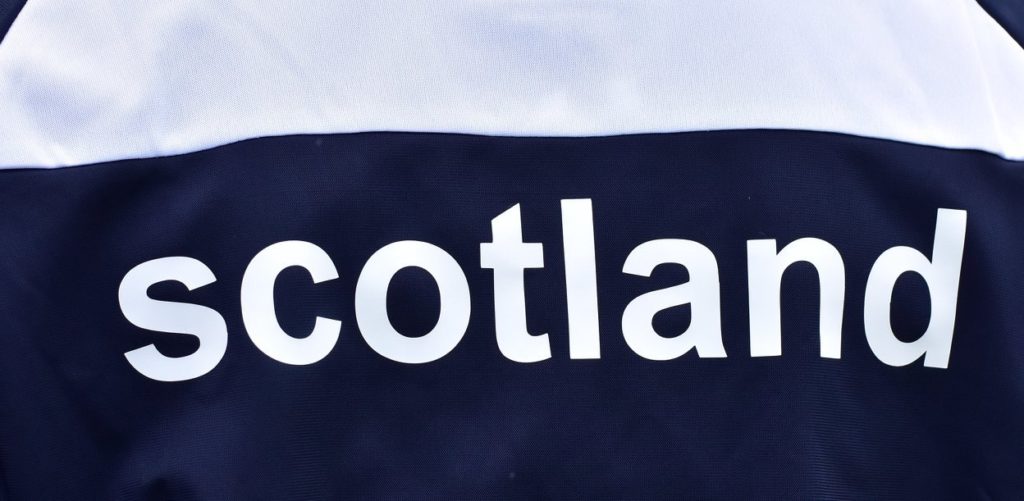 Olympian Butchart is joined by three other Scotland selections for the Senior Men's race – Luke Traynor, Lachlan Oates and Andy Douglas – although the U23 athletes are also involved in the same race over 10K.
Likewise, the U23 women are in the same race as the Seniors, where the representatives are Twell, Josephine Moultrie, Rebecca Burns and Fiona Brian.
In total, 24 athletes will represent Scotland with the vests awarded as follows:
Senior Men: Andy Butchart (Central AC), Luke Traynor (Giffnock North), Lachlan Oates (Shettleston), Andy Douglas (Inverclyde).
U23 Men: Adam Craig (Edinburgh AC), Michael Ferguson (Aberdeen AAC), Logan Rees (Fife AC), Jamie Crowe (Central AC).
U20 Men: Sol Sweeney (Glasgow Uni), Alex Carcas (Edinburgh), James Donald (Dundee Hawkhill), Gavin Smith (Cambuslang).
Senior Women: Steph Twell (AFD), Josephine Moultrie (VP-Glasgow), Rebecca Burns (Edinburgh), Fiona Brian (Metro Aberdeen).
U23 Women: Mhairi Maclennan (Edinburgh Uni), Steph Pennycook (Fife AC), Annabel Simpson (Fife AC), Louise Mercer (Edinburgh Uni).
U20 Women: Jemma Reekie (Kilbarchan AAC), Anna Macfadyen (Edinburgh Uni), Erin Wallace (Giffnock North), Clare Stewart (Banchory Stonehaven).
Tags: Andy Butchart, British Cross Challenge, Central AC, Fife AC, Liverpool XC, Scottish XC Grand Prix, Steph Twell