Tewelde,Inglis; Schools Pentathlon; Milton Keynes XC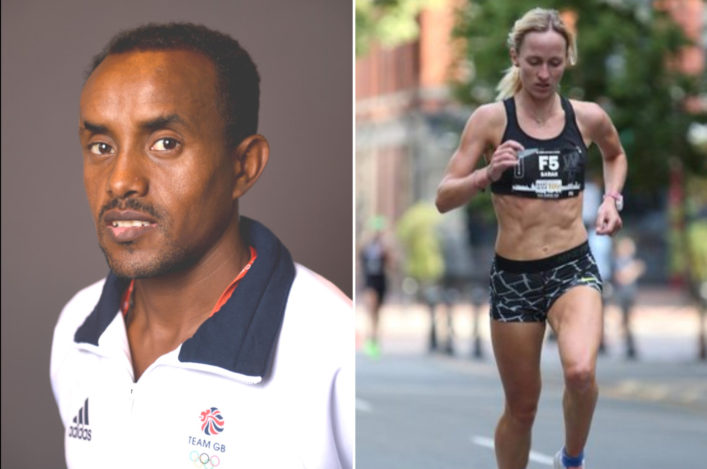 Olympian Tsegai Tewelde made his return to the marathon in Beruit over the hilly course with a strong performance with 2.14.39.
The race was won by Dominic Ruto of Kenya ( 2.10.41) in a course record. He just held off Adana Amsalu (Eth) in a sprint for the line (2.10.45). Shettleston Harriers athlete Tsegai was in a leading group of six until the 20K mark before falling off the pace. This area of the race is where the hills kick in and the leading group broke clear.
Tewelde's time puts him second in the Scottish rankings behind Callum Hawkins and No 4 in the UK this year.
Meanwhile, Lothian Running Club's Sarah Inglis reduced her half marathon PB with an excellent fifth place finish in the Monteray Bay Half Marathon in California.
Inglis crossed the finish line at Custom House Plaza in 73.34 seconds which was a massive 46 seconds quicker than the time she recorded when winning the Victoria Half Marathon five weeks ago.
Only 42 seconds separated the leading five runners with victory going to Kenyan Monicah Ngigi in 72.53. Sarah's run strengthened her position as leader of the 2017 Scottish Half Marathon rankings.
With thanks to John Mackay and Shane Fenton
+++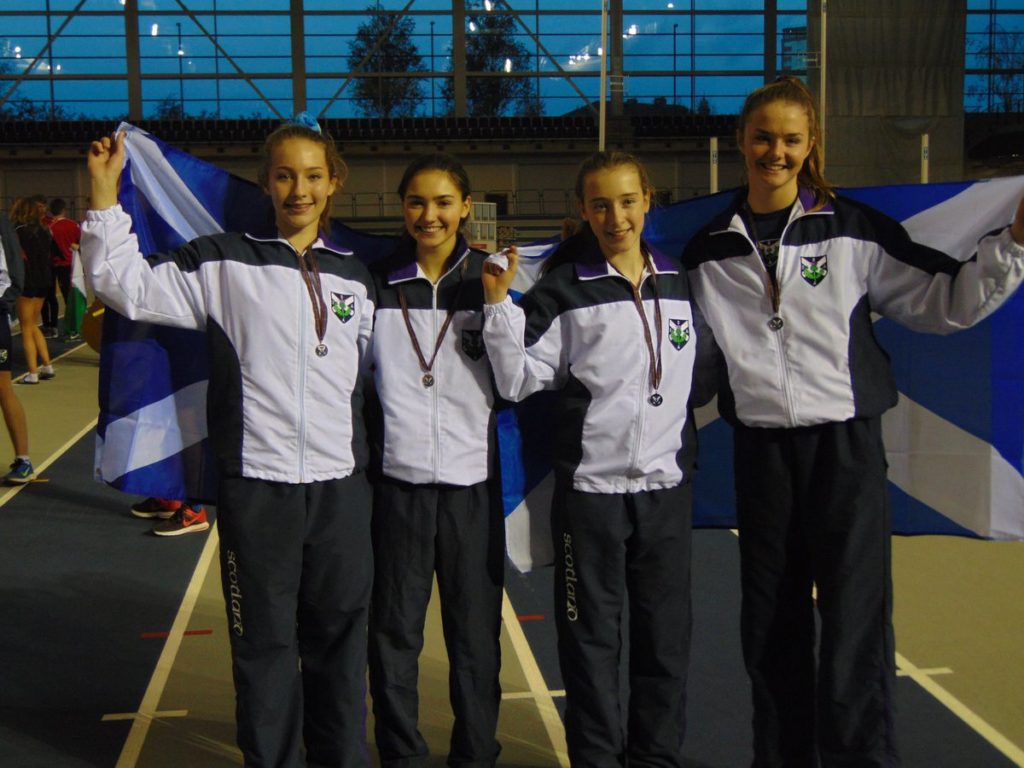 Young Scottish Combined Events athletes were in action on Friday at the Emirates Arena in Glasgow as they competed in the annual Schools International Pentathlon event.
And a number performed well to under-line the current rising standards among athletes, coaches and clubs in CE was confirmed with one set of golds and one set of silver medals for Scottish Schools in two of the four age groups.
Scottish U17 Athlete of the Year, Joel McFarlane, led home the O16 Boys Pentathlon team and there were silver medals, too, for the host nation in the U16 Girls Pentathlon. Katie Burr's 3236 points in that event is second on the Scottish U15 all-time list.
Emirates, Glasgow – Schools International Pentathlon
O16B Pen 1 Joel McFarlane SCO 3612 (8.47, 13.08, 23.25, 6.77, 2:13.17), 3 Robbie Farquhar SCO 3431 (8.23, 10.75, 23.22, 6.68, 2:18.63), 9 Matt Chandler SCO 3281, 12 Scott Brindley SCO 3177. Team: 1 SCO 10324, 2 ENG 10213, 3 IRL 10202, 4 WAL 9340.
U16B Pen 1 Joseph Harding ENG 3403 … 5 Murray Fotheringham SCO 3248 (9.09, 6.47, 24.64, 10.64, 2:05.71), 12 Reuben Nairne SCO 2865, 13 Kyle McAulay SCO 2723, 16 Adam Hoole SCO 2677. Team: 1 IRL 9711, 2 ENG 9598, 3 WAL 9468, 4 SCO 8836.
O16G Pen 1 Pippa Early ENG 3901 … 11 Jane Davidson SCO 3166, 13 Tia Henry SCO 3123, 14 Claire McGarvey SCO 3058, 16 Jenna Morton SCO 2357. Team: 1 ENG 11558, 2 IRL 10007, 3 WAL 9862, 4 SCO 9347.
U16G Pen 1 Abigail Pawlett ENG 3652 … 4 Nicole Proudfoot SCO 3359 (5.33, 9.40, 1.59, 9.32, 2:31.77), 6 Katie Burr SCO 3236 (2 ATU15) (4.83, 9.40, 1.56, 10.41, 2:33.57), 7 Briagha Cook SCO 3186 (5.04, 9.04, 1.59, 8.07, 2:38.85), 16 Isla Steel SCO 2826. Team: 1 ENG 10459, 2 SCO 9781, 3 IRL 9051, 4 WAL 9031.
With thanks to Arnold Black
+++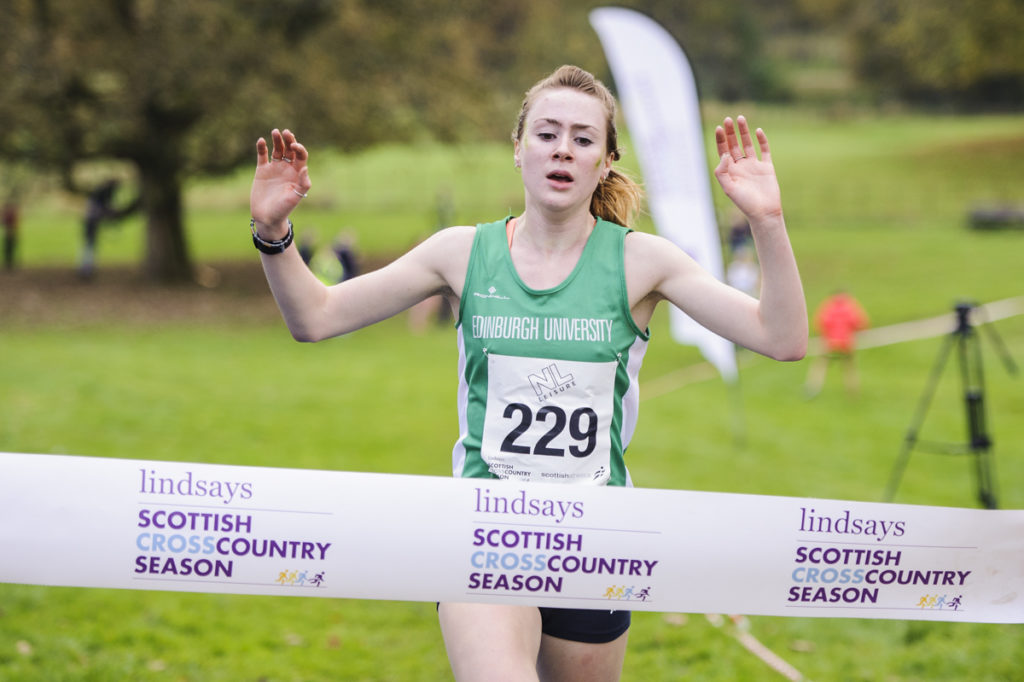 Mhairi Maclennan – took 13th place at Milton Keynes in the British Cross Challenge event
A number of Scottish athletes headed south to Milton Keynes for the second event in the British Cross Challenge Series.
Mhairi Maclennan was involved in the Senior Women's race and the Edinburgh Uni Hare and Hounds athlete came home in 13th place in a race won by Jess Judd. Mhairi was fourth in the U23 age group.
There was a win for VP-Glasgow's Lily-Jane Evans-Haggerty in the U15 Girls race, with  her club-mate Isla Britton in ninth. VP-Glasgow's Valencia Wright was second in the U13 Girls race with Isla Hedley of Fife in seventh place. Also in that race, Deeside's Neisha Roberts was ninth and Melissa Turnbull of Central Ac was 12th.
On the men's side, Giffnock North's Hamish Armitt stepped up from U17 to race at U20 level and came up with a fine run to take 14th. Giffnock's Reuben Macdonald was 20th in the U13 race.
Results are on Power of 10
Tags: Mhairi Maclennan, Sarah Inglis, Schools International Pentathlon, Tsegai Tewelde