Coaching Conference 2017 preview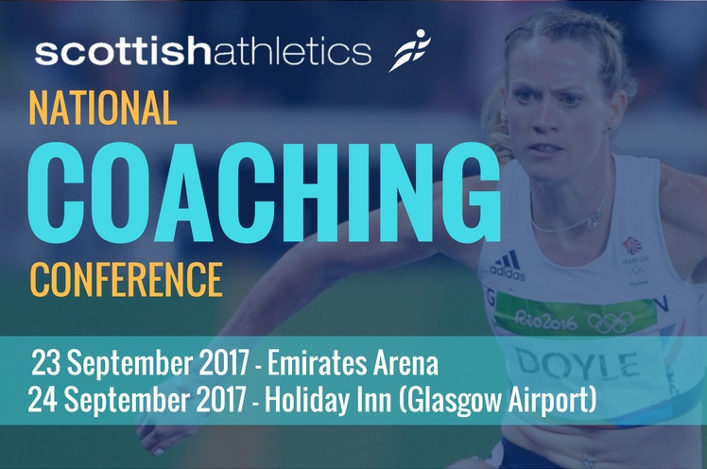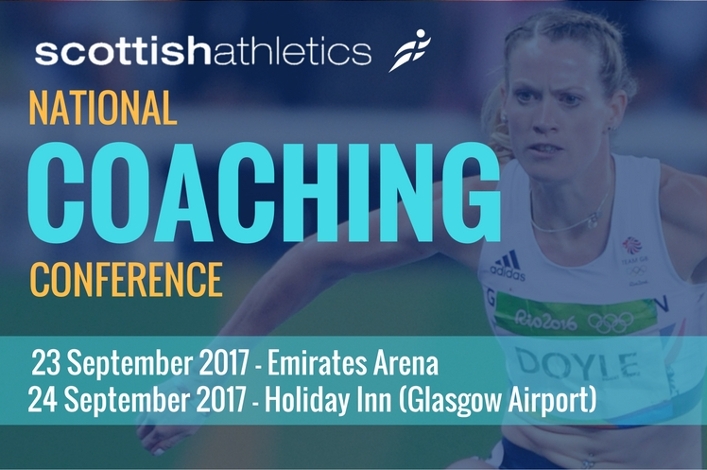 Coaching Conference speakers and programme
The National Coaching Conference takes centre-stage for the coaching community in Scotland this weekend.
Education sessions at the Emirates Arena on Saturday and the Holiday Inn at Glasgow Airport on Sunday are geared to help coaches learn from experts across various event groups and benefit from their experience.
And there is also an emphasis this weekend on network opportunites and the chance for coaches to share information on their own journey and how they may best apply the knowledge garnered from the Conference keynotes and breakouts.
Scottish-based coaches like Robert Hawkins and Eddie McKenna are joined on the Coaching Conference programme by Dr Barry Fudge from British Athletics; Hayley Harrison; Mike McNeill; Martin Bingisser; Drew Harrison; Jeremy Fischer; John Kiely and Steve Myrland.
'We really want to build on last year's conference with a number of world-class coaches and speakers lined up to deliver to what will be an exciting weekend of learning, networking and sharing experiences for all,' said Darren Ritchie, scottishathletics Head of Coach Development.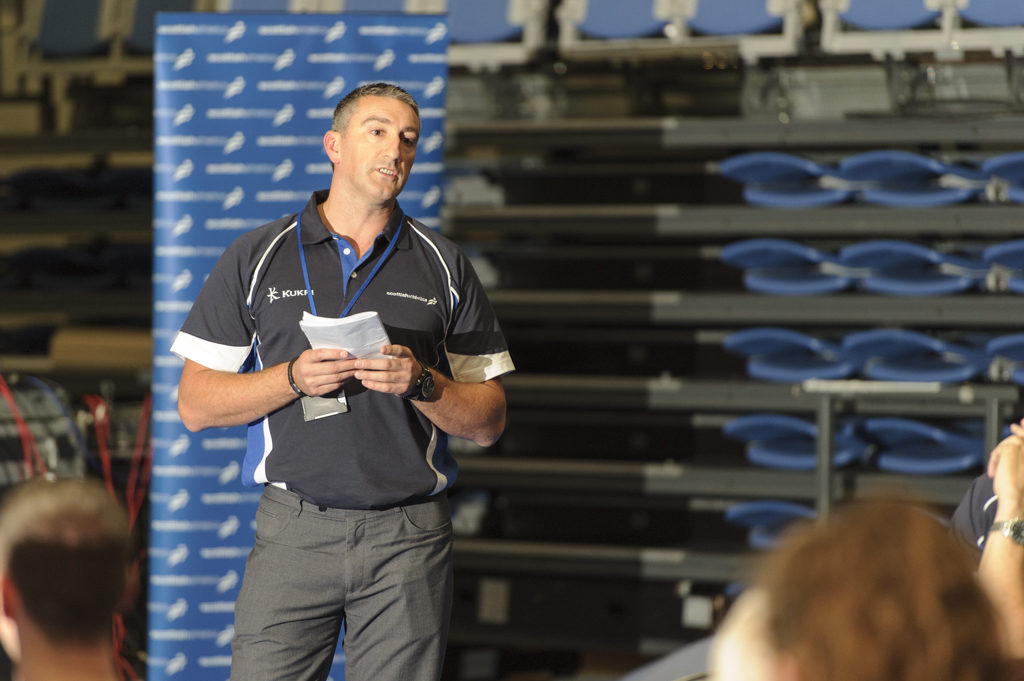 Darren Ritchie 
'This year we will focus on creating opportunities for coaches to discuss and reflect on the content presented over the weekend.
'Our intention is to give coaches the opportunity to put into context some of the key topics and discuss how they may be able to relate some of the key messages in each session in to their own coaching.
'Throughout the weekend there will be structured opportunities for coaches to network and share knowledge and experiences within.
'We also set-up the residential and dinner options specifically to give people a chance to meet and chat more about athletics and their coaching in an informal way. I'm sure the sessions on Saturday will raise topics for discussion and we feel sure that benefits everyone.'
Come Sunday morning and day two will begin with the announcement of the Coach of the Year short-lists for the scottishathletics Annual Awards Dinner at the Hilton Hotel in Glasgow on Saturday 4 November.
'We will finish off on Sunday, shortly before lunch, with a 'Talk of the Conference' Q and A session featuring many of those who have been giving presentations.'
Annual Awards Tickets (via enter Online function)
Tags: Barry Fudge, Coaching Conference 2017, Darren Ritchie, Eddie McKenna, Emirates Arena, Holiday Inn Glasgow Airport, Robert Hawkins