Inglis 10K win; SVHC trial; Crathes Half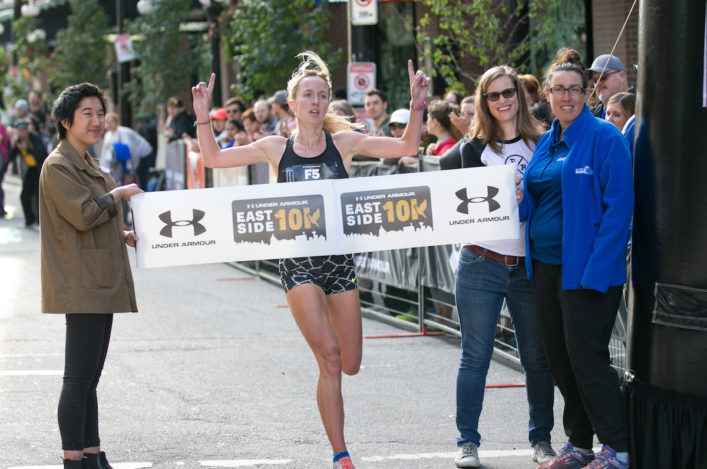 Sarah Inglis upset Rio Olympians and London 2017 World Championships competitors to take the Under Armour Eastside 10K.
The sold-out event, held in Vancouver, had a stacked women's field including Olympians Natasha Wodak and Lanni Marchant as well as 2017 IAAF World Championships competitor Rachel Cliff. The Canada Running Series event featured 2,796 participants.
Inglis, who attended Trinity Western University, beat defending champion Leslie Sexton, who is preparing for the 2017 Scotiabank Toronto Waterfront Marathon, by 15 seconds clocking 33:42 (chip time) for a PB. Wodak, the Canadian 10,000m record holder, was third in 34:32 followed by Marchant and Cliff.
'I am really happy to win the race with a personal best today,' said Sarah, who was Canadian cross country champion in 2015.
'It was a great field of women this year with Natasha, Rachel and Leslie and I felt strong on the hills and great during the race. I've been training really well and I am looking forward to the Victoria half marathon in a couple of weeks.'
Sarah is now second on the Scottish rankings for 2017 for 10K on the road, with Eilish McColgan the leader at 31.56 (chip time).
+++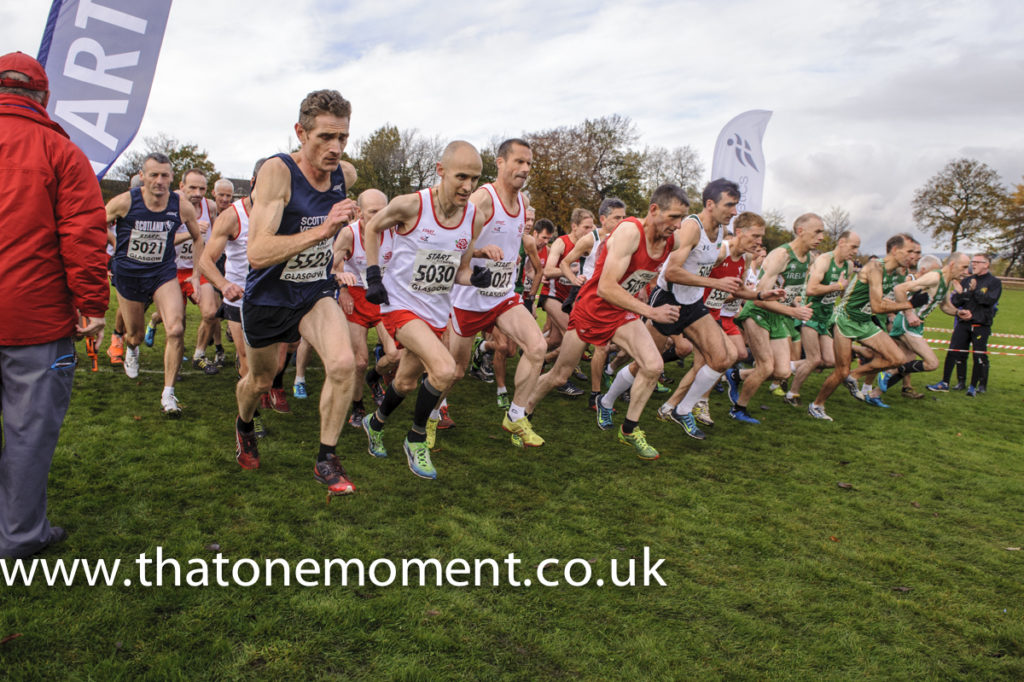 Action from the British and Irish Masters XC International in Glasgow last year (photo by Bobby Gavin)
One of the highlights of the season for Masters athletes is the annual British and Irish International in cross country.
It's taking place in Northern Ireland in November this year and the Scottish Veteran Harriers Club held their trial races last Saturday at Tollcross Park in Glasgow.
This was the second year in a row for the trials, following a successful pilot in 2016 when the races were used as preparation for the event being held on the same courses at Tollcross Park.
Team selections for the British and Irish Masters International will now be finalised by the SVHC following Saturday's races. Details on the Results for men and women in the various age categories are available on the SVHC website.
Well done to all the athletes and the many clubs who were represented . . .
+++
Bride-to-be Debbie Moore broke the course record at the Crathes Half Marathon at the weekend – in her last race before marrying men's winner Kyle Greig.
The Metro Aberdeen duo had winning times of 82.26 and 71.30 respectively with Debbie's time taking 33 seconds off the previous course best at Crathes, set by club-mate Fiona Brian last year.
+++
Cambuslang's Robert Gilroy took the Cumbernauld 10K title in 31.46 as he finished at the head of a field of 850 runners at the North Lanarkshire event. Julie Beveridge of Calderglen Harriers was the first woman home in 39.26.
Tags: British and Irish Masters XC International, Crathes Half Marathon, Cumbernauld 10K, Sarah Inglis, SVHC, Tollcross Park