First graduates from our Leaders' Academy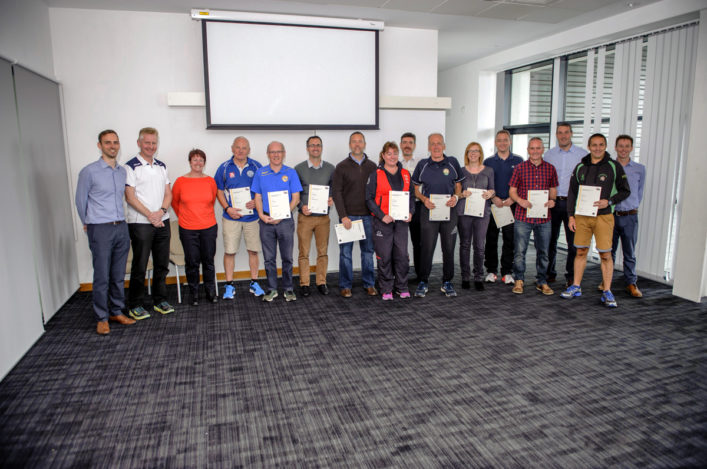 Our first Club Leaders' Academy graduates gather at the Age Groups at Scotstoun (photo by Bobby Gavin)
Club Conference – Saturday 4 November (see details at foot of this report)
After dedicating significant time over the last 11 months to developing themselves and supporting the development of their club, 18 Club Leaders from across Scotland have graduated from scottishathletics first ever Club Leaders' Academy.
The first year of the Academy culminated with the official presentation of the ILM Club Leadership and Management certificates to the Leaders at the Age Group Champs on Saturday 19 August 2017.
'Each individual has completed seven online training courses and attended a series of workshops in 2016/17 in order to be signed off from the Academy and awarded the ILM Leadership and Management certificate,' said Colin Hutchison, scottishathletics Head of Development.
'All our Leaders have demonstrated not only a great commitment to furthering their own knowledge and developing themselves but also to identify ways in which they can further support their clubs and other volunteers development.
'We look forward to hearing how they fare back 'in the field' at their clubs!'
Following the success of the Academy in its first year, scottishathletics have now launched the second year of the programme for a new cohort.
Although the initial deadline has passed, a few spaces remain available and applications will be accepted up until Wednesday 30 August 2017.
To apply for the Academy Club Leaders' must complete the application form at the following link
https://goo.gl/forms/Fo7uC3dWgkdpWUdq1
The 2017/18 Academy schedule starts off with a residential on September 8/9 at Dunblane Hydro.
The cost for a Club Leader to access the programme is £50 which includes meals and accommodation on the September 8/9, and attendance and refreshments at all workshops throughout the Academy programme.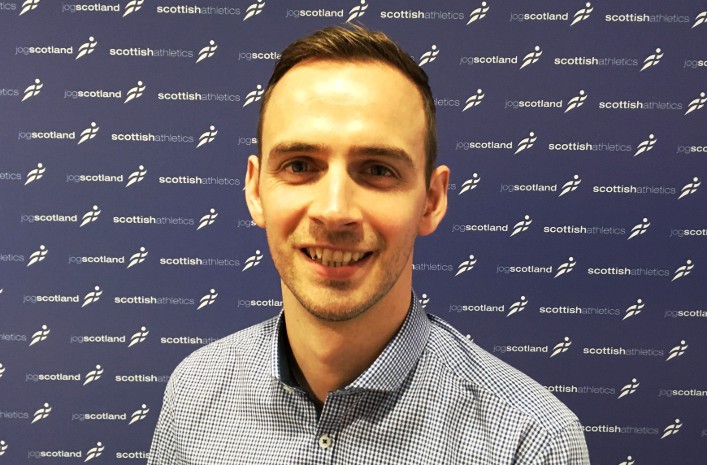 Colin Hutchison, Head of Development
*CLUB CONFERENCE (formerly Club Leaders' Conference)
PLEASE SAVE THE DATE
When: Saturday 4 November 2017 9.30am –  3.30pm (followed by Annual Awards Dinner at same venue)
Where: Hilton Hotel, Glasgow
Cost: FREE to scottishathletics affiliated club members/£50 non-affiliated
Further information on this year's programme and the booking process will be available shortly. In the meantime please set the dates aside in your diary.
We look forward to welcoming you to the Club Conference.
Tags: Club Leaders Academy, Colin Hutchison, Development, Leaders Conference