'Top Scots are now World class' – Liz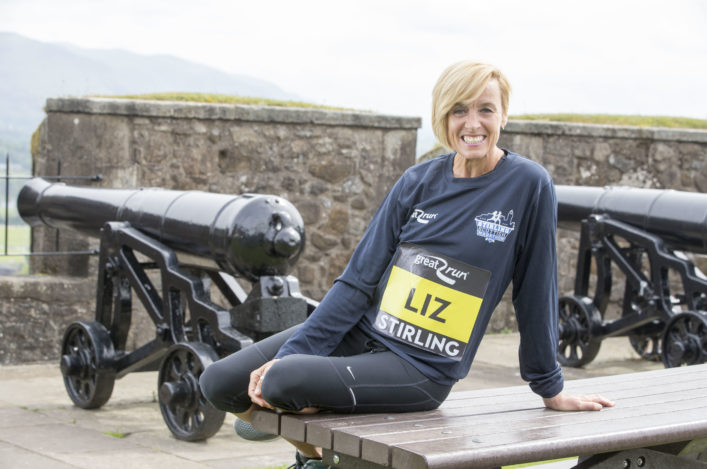 'We've found out what people are made of in past couple of years' – Liz McColgan-Nuttall (photo by Jeff Holmes)
Legend Liz McColgan-Nuttall's flying visit back home to Scotland featured a hectic round of media activity and her first marathon run for several years in Stirling.
In between times, she continued coaching daughter Eilish from afar, took note of Chris O'Hare's superb PB comeback run at 1500m, and then watched online as Beth Potter and Steph Twell finish 1-2 in the British 10,000m Champs the night before her own Stirling Scottish Marathon.
This weekend, as five Scots take to the Diamond League stage again in the Prefontaine Classic Meet in Eugene, America, she fully expects performances worthy of a global audience.
That's the way it is currently for the Class of 2017 as London looms with those mentioned above plus Eilidh Doyle, Laura Muir, Lynsey Sharp, Andy Butchart and Callum Hawkins all operating in the very upper reaches of the world rankings.
'What's happening at the moment really is exciting,' said Liz, who finished in 3.18 at the Stirling Scottish Marathon a couple of days before her 53rd birthday.
'There's a strong bunch there and we can't refer to them now as youngsters because they are in their mid-20s – some aged 26, 27.
'They have matured well as they have come through the age groups to Seniors and international level. We have athletes now we can truly label as world class and that's great for the sport.
'Some of them have come 'through the other side'  in terms of one of two things if you look back at their experiences down recent years.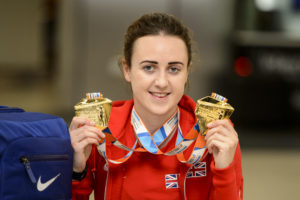 Laura Muir – double gold at European indoors
'Athletics is a tough sport. It is a learning curve and I always think that the success you get out of it comes hand in hand with disappointments. Injuries are part of it and, often, it is how you manage your way through it and try and maintain your balance to keep on going and progressing.
Laura, Eilish, Chris O'Hare, and one or two others like Steph, have been through the mill at times. But persistence and stubborness can pay off. It is hard work but we've found out what some people are made of through their various issues.
'When the likes of Laura and Eilish bounce back, they come back stronger people and better athletes for that.'
Muir races in a stacked 1500m race in Eugene while, the previous day, Eilish is in a Women's 5000m race which, although not on the Diamond League programme, looks very strong.
Butchart's 5000m field continues a raft of men who have broken 13 minutes and Sharp and O'Hare have 800m and Mile races lined up, too.
Check out the Eugene Diamond League meet race programme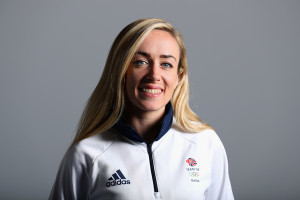 Eilish McColgan – starred in Rio over 5000m
Eilish, of course, finished 13th in the Olympic final at 5000m in Rio last summer after moving over from the 3000m steeplechase and threatening a couple of her mum's PBs along the way.
'Doing well in Rio last year has given Eilish more confidence,' added Liz.
'She shied away from changing events from the steeplechase for a while but now she knows what she can do on the flat.
'She knows she can be a world class 5000m and 10,000m runner. She has had a wee injury just there but still managed 15.22 off pretty much nothing so we are hopeful for later in the season.
'Yes, she has run close to a couple of my PBs in certain distances! But I have always said she can be a better athlete than me. She will be better over 10,000m one day, believe me.
'Eilish has more tools in her box than I did. Over the next few years and steps up the distance I am convinced she will do some pretty fast times.
'I purposely didn't have her doing too many miles and held her back. Eilish loved doing the steeplechase and held on there longer than I would have liked. She was a bit reluctant to leave it. Sometimes you have to listen to your athlete and it is not always about what the coach says.
'She has had some tough things happen to her but she has stuck at it. She knows now she is a better athlete at 10,00m. Watch this space!'
HOW THEIR PBs COMPARE:
LIZ: 1500m 4.01.38; 5000m 14.59.56; 10,000m 30.57.07; 3000m Indoors 8.34.80
EILISH: 1500m 4.03.78; 5000m 15.05.00; 10,000m 32.10.59; 3000m Indoors 8.43.02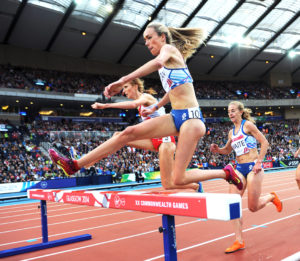 Eilish in the 3000m steeple-chase at Glasgow 2014
Tags: Andy Butchart, Beth Potter, Callum Hawkins, Chris O'Hare, Eilish McColgan, Eugene Diamond League, Laura Muir, Liz McColgan-Nuttall, Lynsey Sharp, Steph Twell, Stirling Scottish Marathon