'Special Olympics were a real privilege'
Six for Sheffield – the Special Olympics event this summer created great memories for scottishathletics Officials
By Margaret Baird, scottishathletics Official
'Whilst we were all enthralled by both the World Para Champs and the IAAF World Championships in London this summer, there was another large, unfortunately less-publicised, sporting event taking place in Sheffield in August – as more than 2600 athletes took part in 20 sports at the Special Olympics.
'Delegations from Scotland came from Tayside, West of Scotland, Dumfries & Galloway, Highland, Forth Valley and Grampian.
'Along with them, six stalwart scottishathletics Officials headed to Sheffield in a variety of modes of transport to live in university accommodation: Mike Archibald, Gil Cochrane, David Hughes and myself (Margaret Baird) were billeted in one corridor; Alistair Cameron and his wife Hilary in another; Pauline Pearson somewhere else altogether!
'Day one saw only those Officials necessary for Relay classification on duty. The excitement was really building in both the Delegations and their supporters. The only downside was the relentless heavy rain. The three Scottish Track Officials, and one Marksman, were soaked.
'Undaunted, after the relays we went back to our accommodation to get into dry clothes and met the dry Field Officials for a meal before heading to Sheffield United's Bramall Lane stadium for the Opening Ceremony.
'Again we were soaked, but nothing could deter from the delight of being at the Ceremony. It was a very moving experience watching all those athletes from every part of this country, plus a Netball team from Australia no less, parade round the stadium.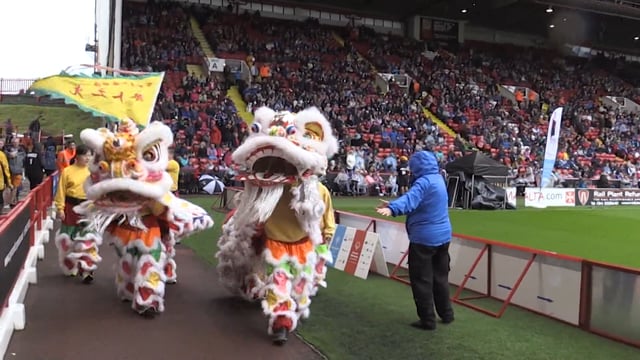 'It took them two-and-a-half hours to get to their seats but seeing them all in their team colours in the stadium was truly memorable. The cheers all the Delegations got from their supporters – and Officials – were at least as loud as any heard when Sheffield United score a goal!!
'The following three days of athletics were magical. The effort those athletes put in to stay in their lane was immense. The seeding was spot-on, too, with many tight calls on the finish line.
The long jump was excellent and particularly when one athlete managed to jump one centimetre. Many other stories abound. Just ask any of us who were there. The athletes put their all into their own events yet also cheered every single athlete in every single event no matter if they were friends or rivals.
'The athlete voted 'Athlete of the Special Olympics' was a young man called Kevin who did a 10m wheelchair push in 3 minutes 58.57 seconds. There was hardly a dry eye in the whole stadium. A crowd of about 2000 roared Kevin on from the gun to when his wheel crossed the finishing line. Wonderful!
'The 'Volunteer of the Special Olympics Award' was given to none other than Heather from Team Forth Valley. And the 'Loudest Cheer' was won by the Scots too.
'The last day of competition dawned. We arrived at the stadium to 'have our photos taken' and after that the Announcer said that Gil Cochrane was celebrating his 70th birthday.
Gil was blown away when the whole crowd, athletes, volunteers and officials sang him 'Happy Birthday'. He was presented with an appropriate gift, then the Meeting Manager called him to stand beside the Lap Board on to which she had put up 70 laps. So, all in all, a birthday Gil will remember for a long time.
'All too soon, the athletics were over and it was time to come home having made new friends and had umpteen amazing experiences. Many PBs were achieved, along with medals and competitor ribbons won, but over-riding that are the many happy memories.
'I for one feel very privileged to have been a part of the 2017 Special Olympics. Roll on the next one in four years time.'

Tags: Margaret Baird, Officials, Sheffield, Special Olympics