Meet 4J Studios – sponsors of the National Academy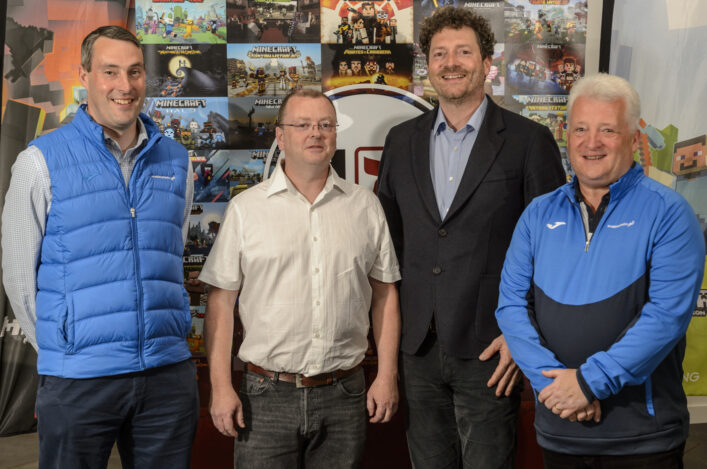 Partnership . . . Mark Munro (left) and Stephen Maguire (right) flank 4J co-founders Paddy Burns and Chris van der Kuyl at the launch of the 4J Studios National Athletics Academy (photo by Bobby Gavin)
Join us on Twitter #4JNationalAthleticsAcademy
scottishathletics are delighted to have entered into a four-year sponsorship agreement with 4J Studios to back our National Academy programme. It means our education programme for the best young athletes in Scotland is known as The 4J Studios National Athletics Academy.
Support from the Dundee and East Linton based company, who are world leaders in the game development industry, will enhance our opportunities to support athletes and coaches over the next four years.
The clear goal of The 4J Studios National Athletics Academy is to help and facilitate the progression from talented teenagers to Senior athletes towards GB and Scotland representation as well as retention in the sport.
Among the objectives for the partnership therefore are the following:
*Support the development of the next generation
*Help grow great young ambassadors for athletics
*Enhance the delivery of our education programmes
*Promote our on-going development work through the right channels
Team East Lothian have already benefited from a club partnership with 4J Studios and the company will now be associated with all athletes in The 4J Studios National Athletics Academy programme and their logo will appear on any kit supplied to those athletes.
The new agreement with 4J Studios is for four years, through to the spring of 2023.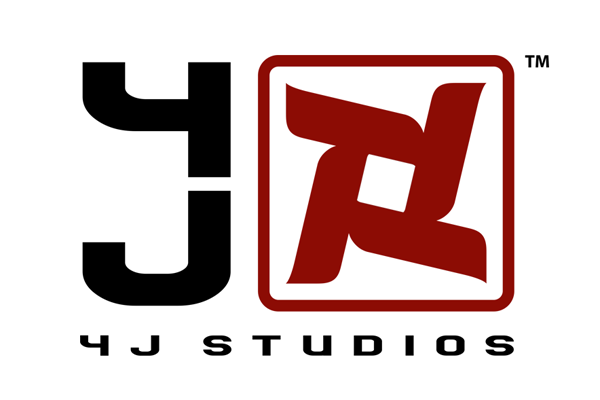 Mark Munro, chief executive of scottishathletics, led the discussions with Paddy Burns, CEO of 4J Studios and was delighted to shake hands on what will be an exciting partnership.
'I'm really pleased we're able to confirm 4J Studios as new sponsors of The 4J Studios National Athletics Academy,' said Mark Munro.
'It is such an important programme, offering as it does education and guidance to many of our best young athletes, their coaches and their support teams (parents/clubs).
'So it's essential we have support in place for that programme. 4J Studios were keen to get involved and we see this as now giving them a direct association with the progress of the best young athletes in Scotland as well as providing enhanced opportunities for athletes and coaches.
'The Academy has already demonstrated success via a very high retention rate in the sport – which is always an issue we are addressing – as well as representation on age group teams and championships, be that with Scotland at the Commonwealth Youth Games for example or GB and NI in European and World age group events.
'I can only see the influence of that 'pipeline' growing thanks to the help from 4J Studios and we share the goal of wanting to see these talented athletes step-up to become successful Senior athletes, and hopefully on a global stage.
'4J Studios are a company who have displayed innovation, creativity and technical excellence in their fields and we hope we can tap into that expertise as part of the partnership.'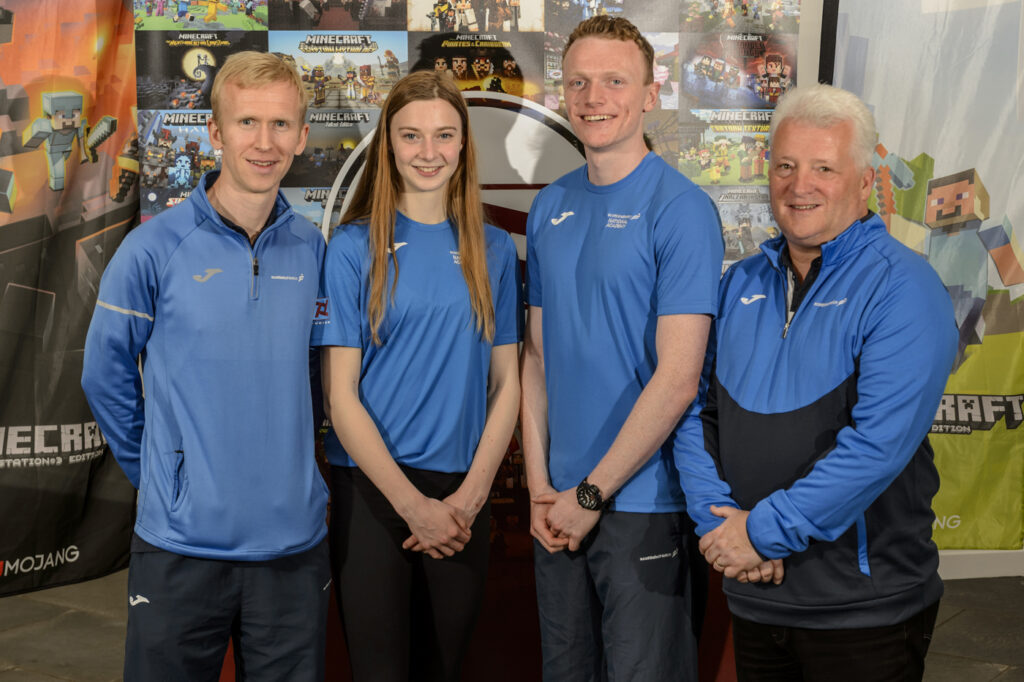 Stephen Maguire and Mark Pollard (left) join athletes Carmen Neat and Jack Lawrie at the partnership launch
Support from 4J Studios will help scottishathletics deliver annually on The 4J Studios National Athletics Academy programme.
As it stands, the programme includes:
*Residential training camps (usually twice a year)
*Sport service support and regular screening
*International competition opportunities or the appropriate level in UK
*Education programme for coaches, parents and others in an athlete's support teams
Paddy Burns, chief executive of 4J Studios, is delighted that a link with athletics which began at club level is now being extended further.
'We've been delighted to see the positive effect support from 4J Studios has had on Team East Lothian – and that led indirectly to this new agreement,' he said.
'With T.E.L, the club was able to increase their community engagement, build a covered strength and conditioning area for young athletes and a covered stand at the track facility (at Meadowmill) thanks to our sponsorship.
'So it is great for us now to extend our support to scottishathletics as the governing body and we look forward to working with them to help develop the most promising young athletes in Scotland and to lend support to their coaches, parents and clubs.'